For some products that need to be kept fresh, the quality of the products not only depends on the origin, but also the link of cold chain transportation is of utmost importance. Especially in the pre-packaged or non-pre-packaged fresh food from the cold storage distribution to the consumer this end of the distribution chain, Sanyou plastic industry to maintain the box can make the distribution of goods continued constant temperature, so that the insulation box is particularly important. In recent years, the booming development of e-commerce platforms has led to a sharp increase in the demand for end-of-line room temperature distribution, and the demand for cold chain packaging has also "risen".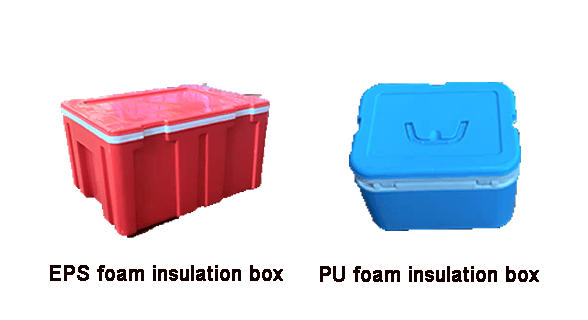 EPS  (EPS foam) and polyurethane (PU foam) is the main material of the cold chain insulation box in circulation, compared to EPS foam insulation box, PU foam insulation box in performance, constant temperature and environmental protection are greater progress, is the ideal type of cold chain packaging insulation box.
"EPS insulation box" VS "PU insulation box": the upgrade of the material
EPS polystyrene foam (Expanded Polystyrene) is a light polymer, with it made of fresh insulation box sealing, temperature control effect is excellent, EPS material chemically stable, it is difficult to be naturally decomposed by microorganisms.
PU polypropylene plastic foam is the fastest growing environmentally friendly new pressure cushioning insulation materials. Light weight, good elasticity, earthquake and pressure resistance, high recovery rate of deformation, non-toxic and tasteless, 100% recyclable and almost no reduction in performance, is a real environmentally friendly foam.
---
Post time: Jan-09-2023