2022 New Design PU Polyurethane Insulation Sandwich Panels Making Machine For Sale
Product Detail
Product Tags
2022 New Design PU Polyurethane Insulation Sandwich Panels Making Machine For Sale
 Introduciton:
PU/PIR/PUR/PUF Sandwich Panel Machine / Sandwich Panel Production Line / Discontinuous PU Sandwich Panel Machine can produce Polyurethane (PU) foam panel with high density, excellent quality, any sizes for multifunctional used. Polyurethane composite board is widely used in metallurgy, petroleum, automobile, mineral processing, water conservancy and other aspects of materials, with strong elastic strength, excellent wear resistance and other advantages.
The production line of the machine to absorb a variety of advantages of the press,the company designed and manufactured by our company series two into two out of the press is mainly used in the production of sandwich panels,laminating machine mainly is composed of a machine frame and load template, clamping way adopts hydraulic driven,carrier template water heating mold temperature machine heating, ensure the curing temperature of 40 DEGC.Laminator can tilt the whole of 0 to 5degrees.For the convenience of the workpiece material and to take action and move up and down template to automatically import and laminating machine; the layer four mobile template can be alternated between production and improve the production efficiency.
Laminating machine parts
number of plies
2+2
Load the template size
12500*1200mm
mould height
250mm
clamping force
280kgf
working oil pressure
15mpa
Heat the water pressure
0.2mpa
water temperature
85℃
voltage
380V/50HZ
power
120kw
weight
60T
Travelling form
Upper mobile template operation level
1052mm
lower speed of mobile template driven
693mm
speed of mobile template driven
360mm/s
Track component
orbit altitude
170mm
Track length
40500mm
Number of sets of orbit
2sets
lay direction
Laminating machine around both ends
This production line adopts European technology, cost reduced by technical transformation, which has high stiffness, strength, accuracy, and stability; polyurethane sandwich panel production line is used for the continuous production of polyurethane foam sandwich panel, such as polyurethane insulation panel with surface layer of non-woven cloth, cement mortar, kraft paper or aluminum foil.
PU Sandwich Panel Production Line Features:
1. Sandwich panel machine can product beautiful sandwich panels with high practicality, such as insulation, sound – proofing and flame retardance.
2. Hot air circulation furnace strictly controls pu foaming and solidification temperature in suitable range.
3. Precise measurement, high stability, little dust making of the high pressure foaming system protect worker's health from harm in producing.
4. The pu sandwich panel machine using 141B(or cyclopentane), instead of CFC as vesicant, PU foaming treatment becomes an enviroment-friendly production technology.
5. Special double belt conveyor design ensures flat surface, even thickness and anti-deformation of panels.
6. PU sandwich panel machine user-friendly design and simple operation control system: HMI together with PLC computer.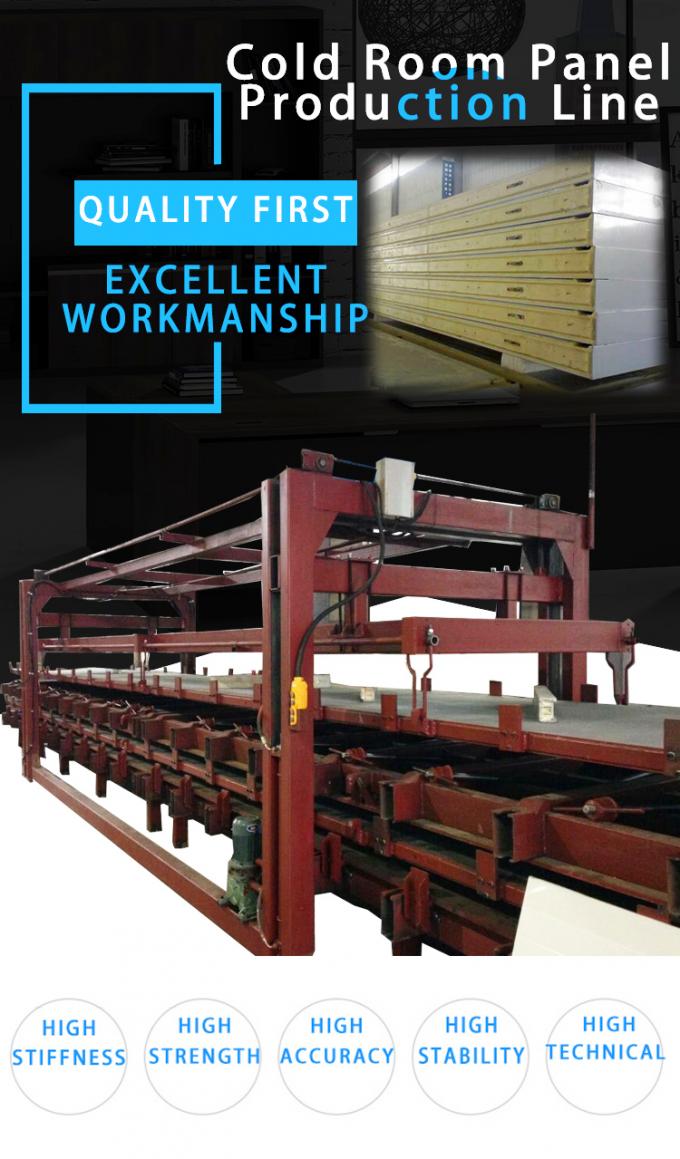 Cold storage Cooling room panel is in thermal insulation materials, such as polyurethane insulation board, and create the suitable temperature by cooling facilities warehouse and low temperature conditions.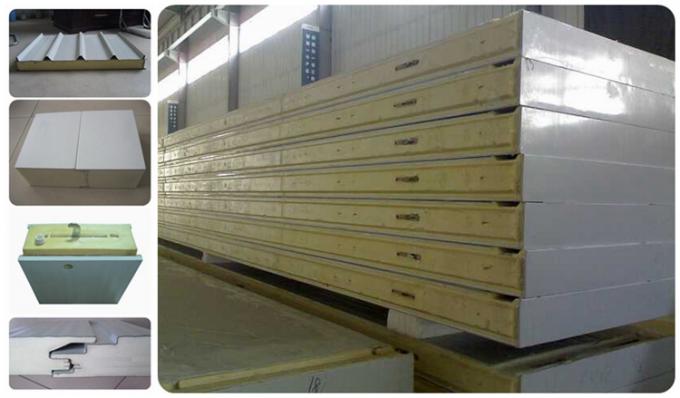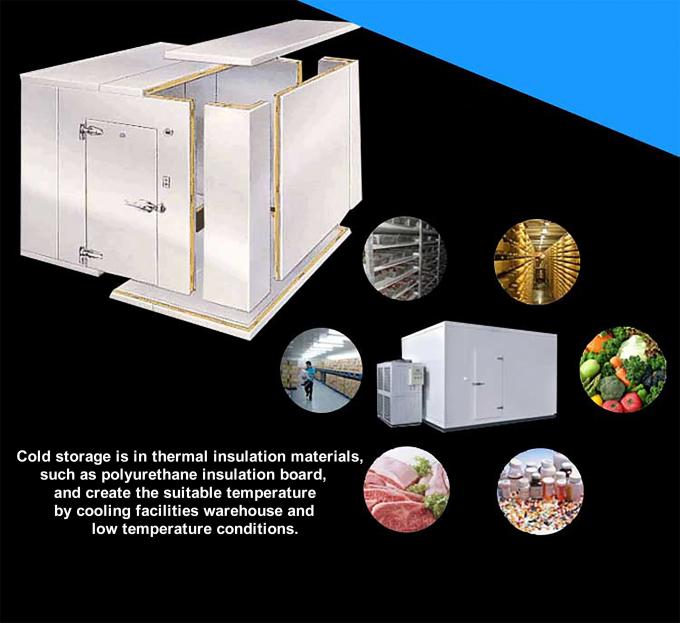 ---
---