Solar Water Heaters 6kg/min Foam In Place Packaging System
Product Detail
Product Tags
Material:
Polyol& Isocyanate
Application:
Packaging Fragile Products
Warranty:
1 YEAR
Key Selling Points:
Easy To Operate
Weight:
80KG
Air Supply:
0.7-0.8kg/cm2 0.35M3/min
Flow:
6-8kg/min
High Light:

,


2.3Mpa Foam In Place Packaging System

,


6kg/min Foam In Place Packaging System
PU Portable Foam Packaging System Machine for Solar Water Heaters
Introduction OF On site Packaging Solution: Foam in place packaging provides unique customized cushioning properties. It is very versatile because it "molds" around the product being packaged. The insert is actually made from chemicals injected into a high density polyethylene bag. Once mixed together, they begin to foam up, expanding to surround the item and fill the outer container. Operation platform: (optional): For placing mould or the item to be packed, makes the operation easier. Spray gun: Main function is to mix the raw materials, switch material injecting and control the flow. Balancer: It can provide back tension, reduce labor intensity in holding spray gun. Internal heating insulation pipe: Carry materials, heat and preserve heat at the same time. External wrapped with insulation materials to avoid scald caused by careless operation.

| | | | |
| --- | --- | --- | --- |
| Models | YJ-F | Liquid pressure | 1.2-2.3Mpa |
| Power supply | 220V,50Hz,<2500W | Thermoregulation | 0-99°C |
| Air pressure | 0.7-0.8kg/cm2 | Timing scope | 0.01-99.99s |
| Air flow | 0.35m3/min | Flow | 6-8kg/min |
Main features of pu foam packing machine:
1. No need to open the mold Use your product as a mold, and when you make a foam cushion, you will package it directly with your product.2. Save storage space Quickly foam into packaging materials wherever you need them, saving you a lot of storage space and material handling time.3. Environmental protection The packaging materials are manufactured without the use of Freon CFC or HCFC, harmful metals or other prohibited substances, which can be reused and regenerated. They comply with all national regulations and comply with export requirements in the global certification.4. Excellent product protection The unmatched cushioning properties of on-site blister packaging ensure the safety of your product during transportation, storage and handling.5. Wide range of uses Products of different sizes, shapes and weights are used for optimum cushioning, high-speed void filling or high-strength support positioning.6. Accelerate the packaging process It can be expanded into a protective package in a few seconds, greatly improving production efficiency.7. Easy to operate The operator can master the operation process and routine maintenance within a few minutes. Equipment Functions: 1. Packing: For the packaging of precise instrument, mechanical products, electronic products, pump and valve, artware, ceramics, glassware, lighting products, bathroom accessory, and other kinds of special-shaped fragile goods.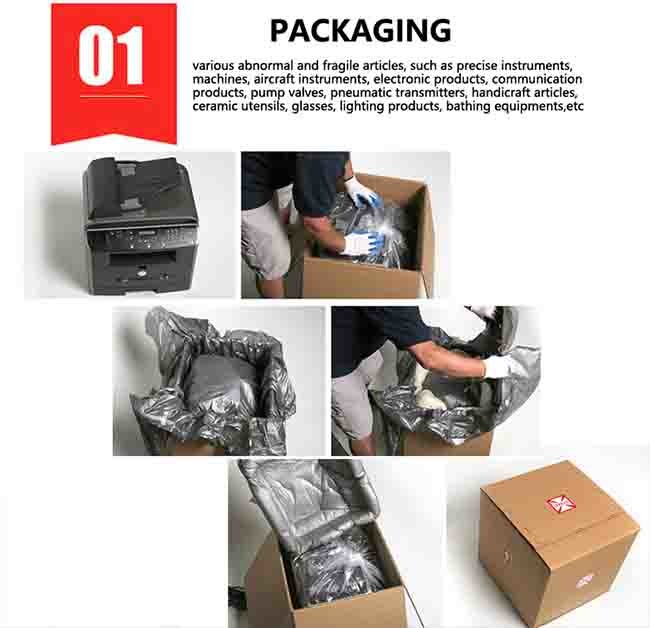 2. Insulation: water dispenser liner, automobile portable electronic refrigerator, electric water heater, freezer,etc.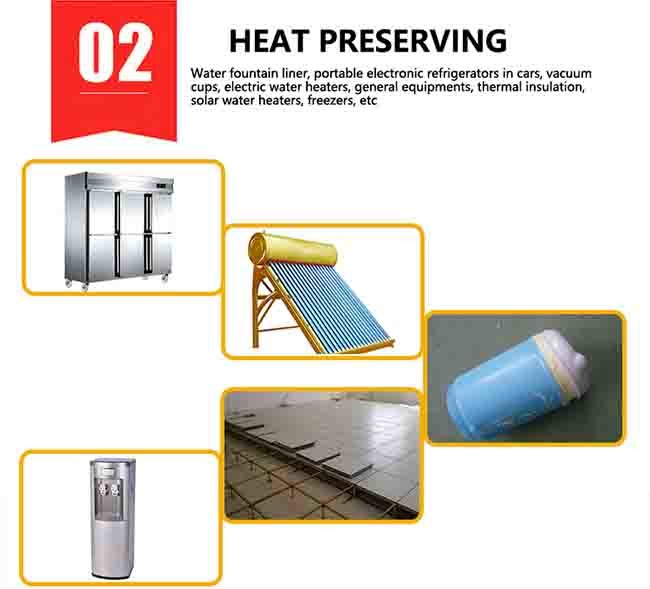 3. Filling: All kinds of door industry, artware, buoyancy bucket, etc.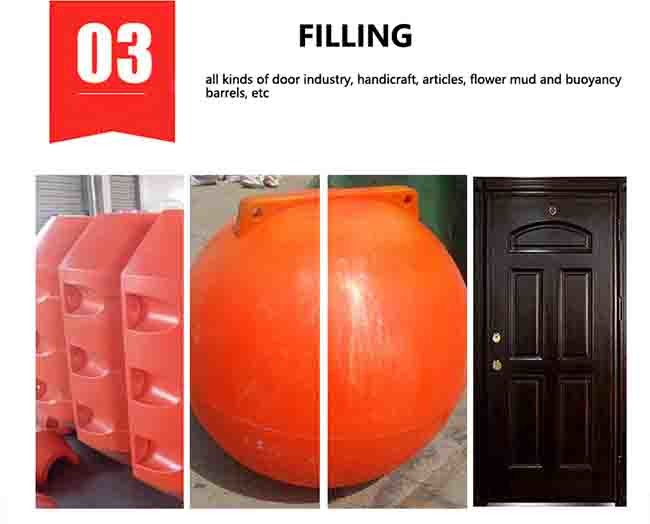 Our Service: 1. Professional and patient consulting service to help you find the suitable solution.
2. Further negotiation about the technical details, machine configuration, price basis, payment term and delivery time.
3. Powerful control of the machine production schedule and quality, and keep you posted about details in time.
4. Free training in our plant during machine inspection. Or photos and video of the machine and package for your confirmation before shipment.
5. Quick and safe shipment as per your requirement including the booking ,container loading, and shipping documents.
6. For technical support, we can help you online by email and phone, also we can send technicians to your site if necessary.
7. For the spare parts, we will supply the parts for free during one year guarantee period, also the parts supplying at original cost after that .
8. We give an accessory box for free.
9. We offer development solutions for raw material formulations.
10. If you need to visit the factory, we will arrange for personnel to pick up the airport.

---
---