Auto Parts Isocyanate Foam In Place Packaging Machine
Product Detail
Product Tags
PU Foam Packing Auto Parts Packaging Machine
Introduction Of On site Packaging Solution:
Foam-in-Place: A simple cushioning or blocking and bracing process for a variety of items with changing shapes and sizes. a simple, convenient, fully portable and compact foam in bag form of packaging that can be used for a wide variety of products offering the ultimate in protective packaging. Its unique cushioning abilities allows you to package your product of almost any size, shape or weight with a minimum amount of material but creating a custom made cushion as well as void fill and heavy duty bracing.
| | | | |
| --- | --- | --- | --- |
| Models | YJ-F | Liquid pressure | 1.2-2.3Mpa |
| Power supply | 220V,50Hz,<2500W | Thermoregulation | 0-99°C |
| Air pressure | 0.7-0.8kg/cm2 | Timing scope | 0.01-99.99s |
| Air flow | 0.35m3/min | Flow | 6-8kg/min |
System for feeding raw materials to spray gun, adopts plunger pump with high precision and good abrasion resistance, and comes with a pressure regulating valve block to make the flow and regulation accurate.
Main features of pu foam packing machine:
1. No need to open the mold Use your product as a mold, and when you make a foam cushion, you will package it directly with your product.
2. Save storage space Quickly foam into packaging materials wherever you need them, saving you a lot of storage space and material handling time.
3. Environmental protection The packaging materials are manufactured without the use of Freon CFC or HCFC, harmful metals or other prohibited substances, which can be reused and regenerated. They comply with all national regulations and comply with export requirements in the global certification.
4. Excellent product protection The unmatched cushioning properties of on-site blister packaging ensure the safety of your product during transportation, storage and handling.
5. Wide range of uses Products of different sizes, shapes and weights are used for optimum cushioning, high-speed void filling or high-strength support positioning.
6. Accelerate the packaging process It can be expanded into a protective package in a few seconds, greatly improving production efficiency.
7. Easy to operate The operator can master the operation process and routine maintenance within a few minutes.
Equipment Functions:
1. Packing: For the packaging of precise instrument, mechanical products, electronic products, pump and valve, artware, ceramics, glassware, lighting products, bathroom accessory, and other kinds of special-shaped fragile goods.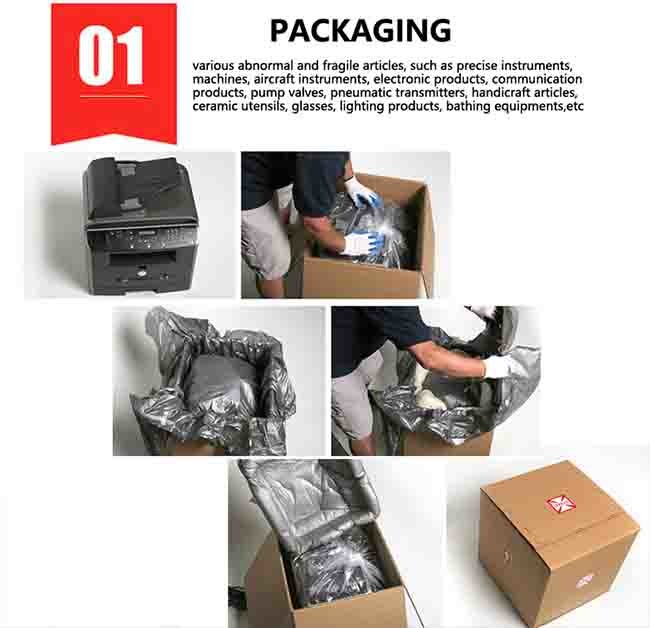 2. Insulation: water dispenser liner, automobile portable electronic refrigerator, electric water heater, freezer,etc.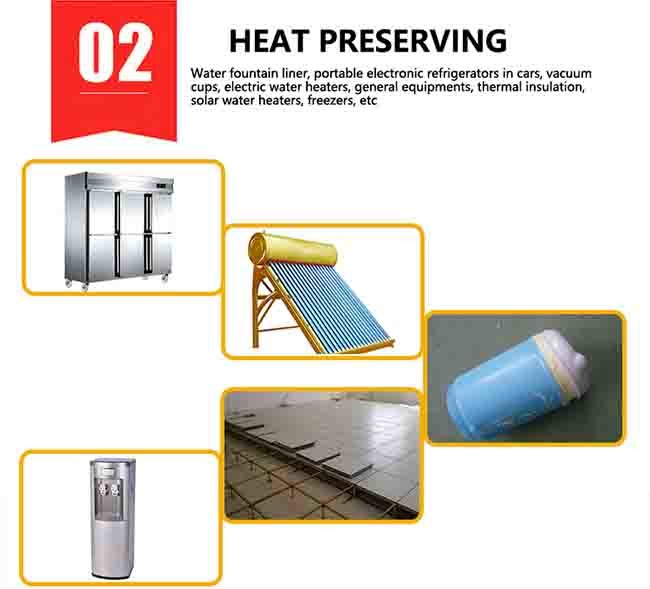 3. Filling: All kinds of door industry, artware, buoyancy bucket, etc.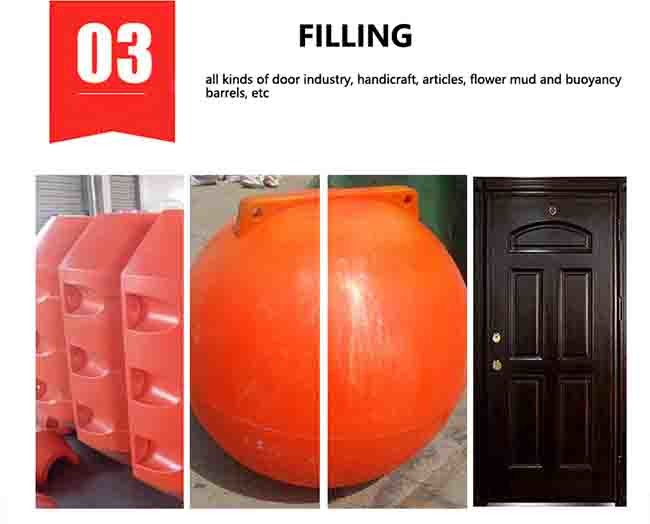 ---
---