On-Site Production Protective Polyurethane Foam-In-Place Packaging Solution Machine System
Product Detail
Product Tags
On-Site Production Protective Polyurethane Foam-In-Place Packaging Solution Machine System
Introduction OF On site Packaging Solution:
Foam in place packaging technology offers the highest degree of product protection available. It allows operators to work smarter and more simply for maximum productivity while reducing or eliminating damage expenses. And its small footprint maximizes space and cost efficiency, as well as increases consumer confidence.
Today, the most cost-effective and time-efficient foam in place technologies are designed with the operator in mind, by simplifying the packaging process, reduce costs, and increasing productivity.
| | | | |
| --- | --- | --- | --- |
| Models | YJ-F | Liquid pressure | 1.2-2.3Mpa |
| Power supply | 220V,50Hz,<2500W | Thermoregulation | 0-99°C |
| Air pressure | 0.7-0.8kg/cm2 | Timing scope | 0.01-99.99s |
| Air flow | 0.35m3/min | Flow | 6-8kg/min |
Material drum: Generally use the iron drum for materials shipment directly, be sure to remember that the black and white material feed pumps can not be misplaced(swaped), or the mateials may react and foam direcly in the drum, and the feed pumps will be beyond repair and have to be scrapped.
Main features of pu foam packing machine:
1. No need to open the mold Use your product as a mold, and when you make a foam cushion, you will package it directly with your product.
2. Save storage space Quickly foam into packaging materials wherever you need them, saving you a lot of storage space and material handling time.
3. Environmental protection The packaging materials are manufactured without the use of Freon CFC or HCFC, harmful metals or other prohibited substances, which can be reused and regenerated. They comply with all national regulations and comply with export requirements in the global certification.
4. Excellent product protection The unmatched cushioning properties of on-site blister packaging ensure the safety of your product during transportation, storage and handling.
5. Wide range of uses Products of different sizes, shapes and weights are used for optimum cushioning, high-speed void filling or high-strength support positioning.
6. Accelerate the packaging process It can be expanded into a protective package in a few seconds, greatly improving production efficiency.
7. Easy to operate The operator can master the operation process and routine maintenance within a few minutes.
Equipment Functions:
1. Packing: For the packaging of precise instrument, mechanical products, electronic products, pump and valve, artware, ceramics, glassware, lighting products, bathroom accessory, and other kinds of special-shaped fragile goods.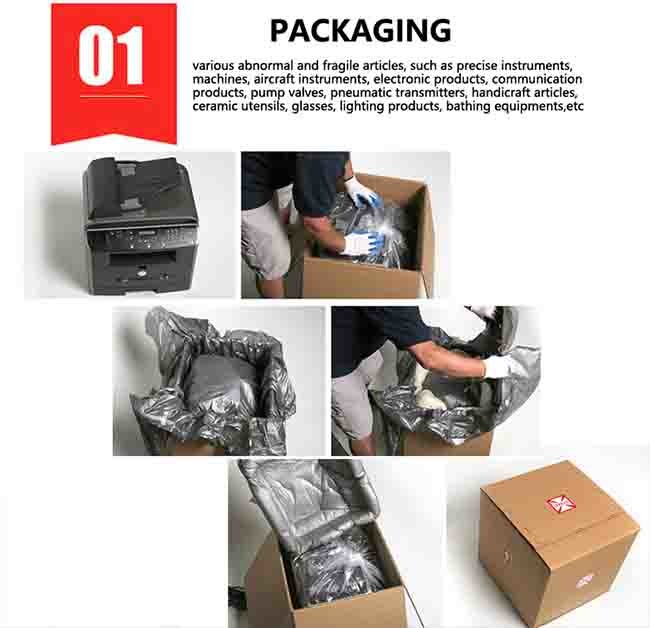 2. Insulation: water dispenser liner, automobile portable electronic refrigerator, electric water heater, freezer,etc.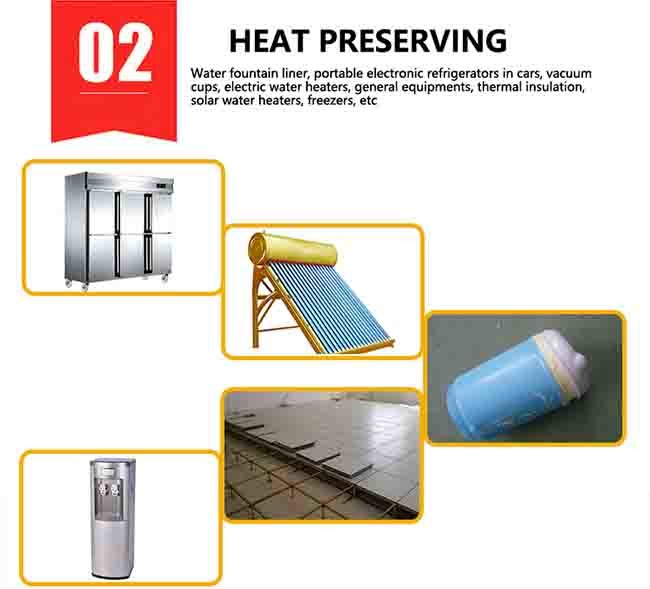 3. Filling: All kinds of door industry, artware, buoyancy bucket, etc.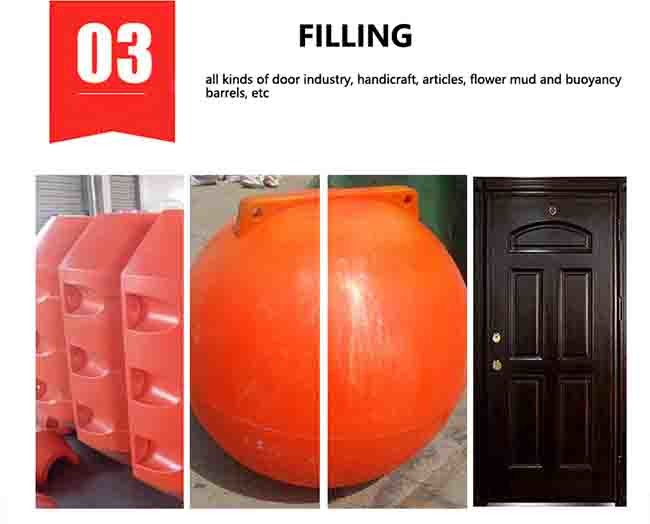 ---
---