PU Polyurethane Foam Instapak Dispenser Solution Blister Packaging Machine
Product Detail
Product Tags
PU Polyurethane Foam Instapak Dispenser Solution Blister Packaging Machine
Introduction OF On site Packaging Solution:
Foam in place packaging provides unique customized cushioning properties. It is very versatile because it "molds" around the product being packaged. The insert is actually made from chemicals injected into a high density polyethylene bag. Once mixed together, they begin to foam up, expanding to surround the item and fill the outer container.
Foam in place is an ideal material for companies shipping many different configurations of fragile products . It fills the space fully with a customized cushion that molds itself around the product it is protecting – sharp edges, corners, odd shapes, and all. The product is securely seated in a pocket of protection.
Foam in place packaging technology offers the highest degree of product protection available. It allows operators to work smarter and more simply for maximum productivity while reducing or eliminating damage expenses. And its small footprint maximizes space and cost efficiency, as well as increases consumer confidence.
| | | | |
| --- | --- | --- | --- |
| Models | YJ-F | Liquid pressure | 1.2-2.3Mpa |
| Power supply | 220V,50Hz,<2500W | Thermoregulation | 0-99°C |
| Air pressure | 0.7-0.8kg/cm2 | Timing scope | 0.01-99.99s |
| Air flow | 0.35m3/min | Flow | 6-8kg/min |
Operating platform: (optional) It is used to place molds or packages during work, which is convenient for employees to operate. When it is idle, it is used to place the cleaning DOP volume box, soak the nozzle of the spray gun to avoid the residual material from clogging the gun head and affect the next use.
Spray gun Mainly to play the role of mixing raw materials, switching raw material spitting and controlling the flow rate. Our company's spray gun is equipped with a heating device to reduce the phenomenon of poor foaming of raw materials due to the temperature drop of the spray gun. At the same time, through the unique throttle booster of the gun head, the raw material is mixed more evenly and the material is more precise.
Main features of pu foam packing machine:
1. No need to open the mold Use your product as a mold, and when you make a foam cushion, you will package it directly with your product.
2. Save storage space Quickly foam into packaging materials wherever you need them, saving you a lot of storage space and material handling time.
3. Environmental protection The packaging materials are manufactured without the use of Freon CFC or HCFC, harmful metals or other prohibited substances, which can be reused and regenerated. They comply with all national regulations and comply with export requirements in the global certification.
4. Excellent product protection The unmatched cushioning properties of on-site blister packaging ensure the safety of your product during transportation, storage and handling.
Equipment Functions:
1. Packing: For the packaging of precise instrument, mechanical products, electronic products, pump and valve, artware, ceramics, glassware, lighting products, bathroom accessory, and other kinds of special-shaped fragile goods.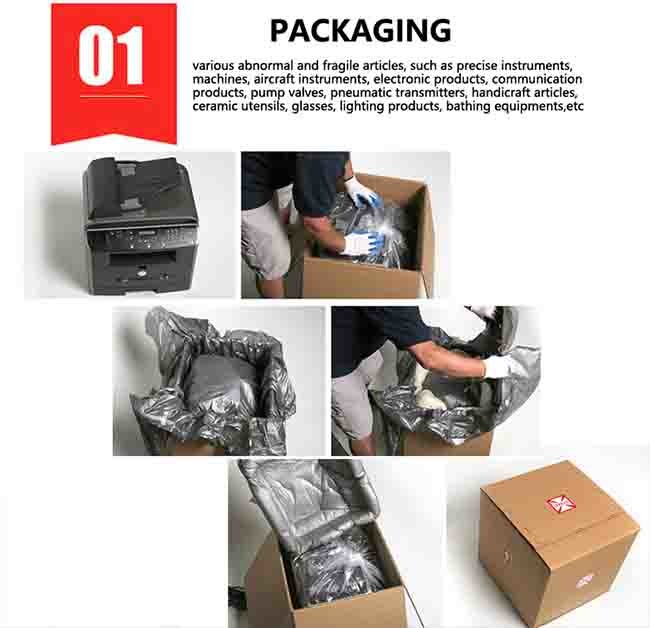 2. Insulation: water dispenser liner, automobile portable electronic refrigerator, electric water heater, freezer,etc.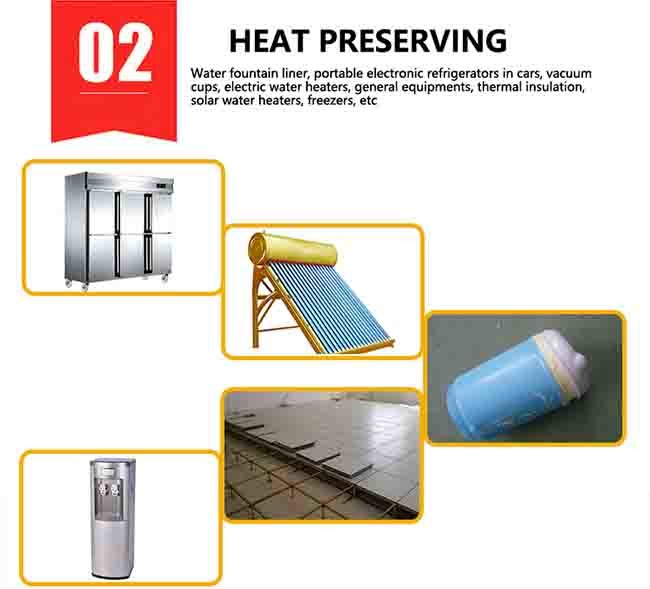 3. Filling: All kinds of door industry, artware, buoyancy bucket, etc.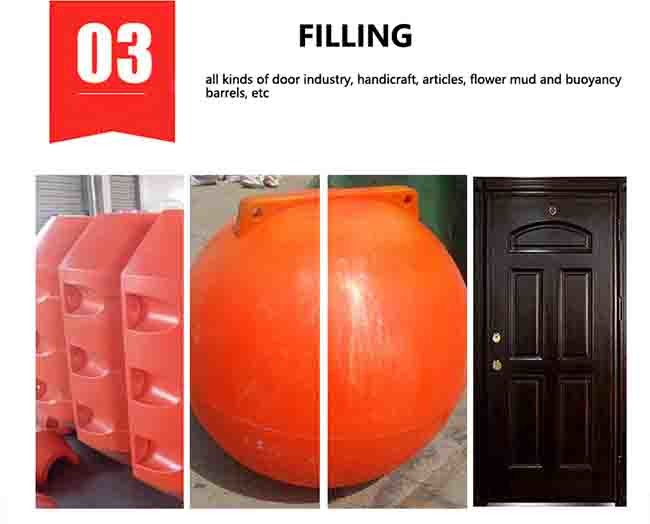 ---
---