PU Foam Injection Machine Polyurethane Soft Foam Floor Mats Making Machine For Kitchen Or Bedroom
Product Detail
Product Tags
PU Foam Injection Machine Polyurethane Soft Foam Floor Mats Making Machine For Kitchen Or Bedroom
Product Description: Automatic multiple color mats production line is used to produce all kinds of polyurethane foam mats,including kitchen floor mats, car mats, living room mats and so on. Polyurethane foam mats molding machine is fully computerized, so polyurethane foam mats makingmachine just needs two labors to operate, and polyurethane foam capet making machine can reduce the intensity of labors and improve the efficiency of work,and the human caused errors can be avoided,besides the machine can dispense a ccurately,so the ratio of qualified products is almost 100%.
| | | |
| --- | --- | --- |
| 1 | Number of trolleys | 10 |
| 2 | Total power | (about):40kw |
| 3 | Power Supply | 380V 50HZ |
| 4 | air supply | 60bar(Compressed air) |
| 5 | Table size | 1700mm*800mm |
| 6 | Trolley closed height | 300mm |
| 7 | Airbag travel | 20mm |
| 8 | Maximum weight of mold | 200kg |
| 9 | time of line to run a week (adjustable frequency) | 3min-10min |
| 10 | Transmission motor power | 4kw |
| 11 | Mold temperature heating power | 18kw/set (1set) |
Features:
The mat that the machine produce,with high strength, good elasticity, glossy and colorful appearance,light in weight,without distortion, easy cleaning and convenient installation, a long service life.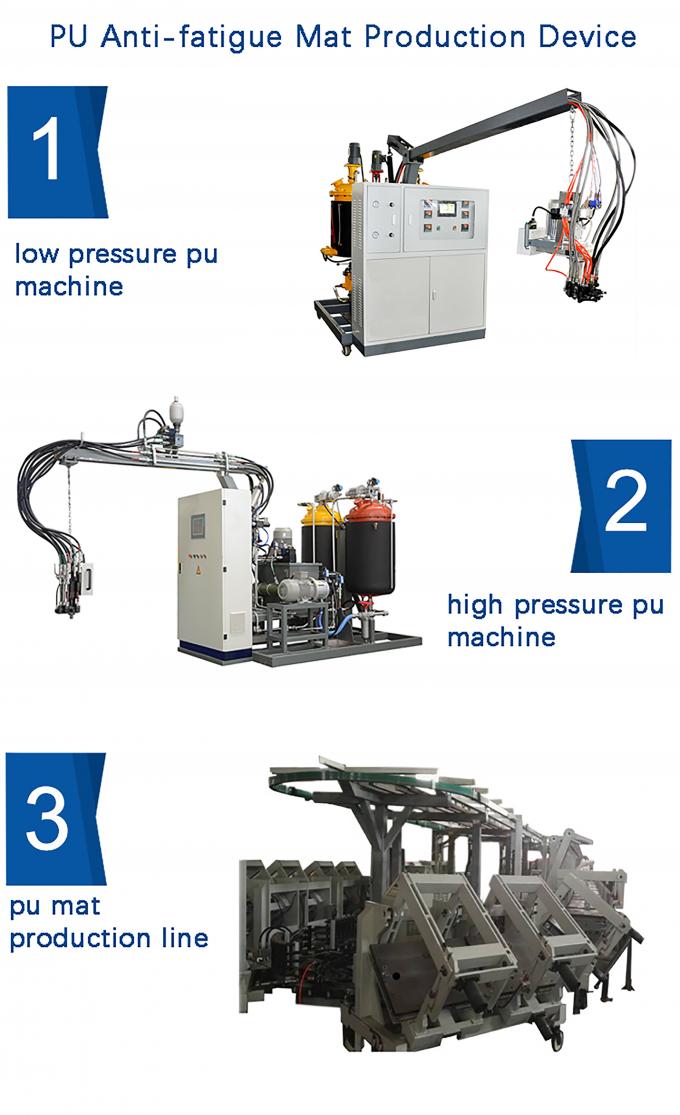 Turntable The utility model relates to a circular platform composed of an I-beam, a channel steel and a steel plate. The frame is welded by the steel and channel steel, the top of the framework is provided with a fan-shaped steel plate, which is used for installing the mold frame, the mold temperature machine, the control system and the pipeline.The turntable can ensure that no deformation under a certain load, and smooth operation, rotation is no different. The center of the turntable is a rotating shaft plate, which is provided with a rotary bearing. The circular nylon roller is arranged in the circumferential direction of the rotary table, which plays the role of supporting and rotating the turntable. The outer circle of the turntable is provided with a driving chain. The rotation of the turntable is completed by the reduction drive system composed of a speed reducing motor and a chain wheel speed reducing mechanism. Mold temperature machine The turntable is equipped with a mold temperature machine. Mold temperature machine is a 80L water tank, a set of 48kw heating device, a circulating pump and a control cabinet. It is through the pump cycle to provide hot water to the mold, thus controlling the mold temperature. Mold temperature machine has two kinds of heating and insulation mode, when the temperature reaches the set temperature, it will automatically enter the insulation mode, thereby reducing the energy consumption, to achieve the purpose of saving. Mold temperature machine temperature error within ± 2 ℃. Heating power, circulating water pressure and flow design, full load case: the water temperature rose to 70 ℃, time-consuming less than 40 minutes. Low pressure foaming machine Newly developed by our own company based on learning and absorbing advanced techniques abroad, which is widely employed in the production of automotive parts, automotive interior, toys, memory pillow and other kinds of flexible foams like integral skin, high resilience and slow rebound , etc. This machine has high repeat injection precision, even mixing, stable performance, easy operation, and high production efficiency, etc.
Indoor Anti-Fatigue Mat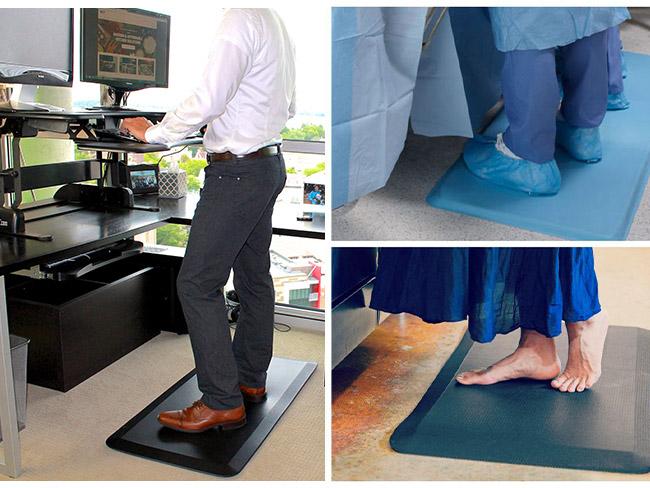 Our Factory: Yongjia Polyurethane Co., Ltd. is a professional machinery manufacturer in PU industry combined with design, development, production. Founded in 2013, the construction area of over 10,000 square meters, is the China forefront polyurethane technology company. At present our company's products range covers:high pressure pouring machine, low pressure foaming machine, PU spraying foam machine, PU elastomer casting machine, also we customize to make production line according to clients requirement,like in flexible foam system we make the lines: PU shoe /sole/insole production line(Egypt),anti-fatigue mat production line(India),memory pillow production line(Iran),Albania,elastic ball production line(Mexico),car seat and cushion production line(Morocco),PU slow rebound ear plugs line(India);rigid foam system we make the line:PU decorative molding crown cornice line(Saudi Arab), float trowel making line(Saudi Arab, Pakistan), cold storage panel production line(Uzbekistan),sandwich panel production line(Iraq).Elastomer line:forklift wheel casting line(lran);coal sieve screen select line(Russia).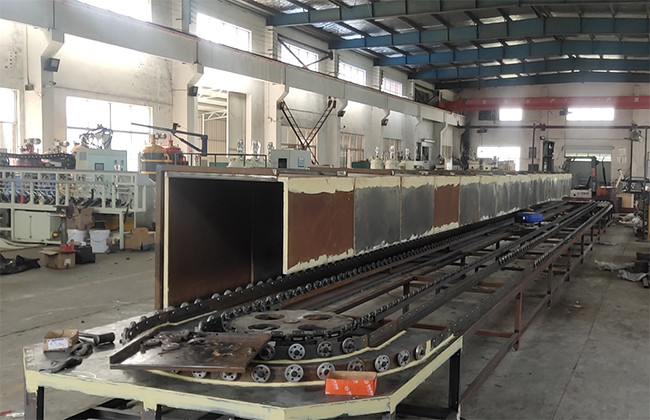 ---
---