Continuous Polyurethane Foam Block Making Machine
Product Detail
Product Tags
Introduction:
This continuous foaming machine skillfully combines overflow tank foaming and pouring foaming. It breaks through the traditional foaming from bottom to top, gathers the advantages of domestic and foreign foaming machinery, and combines the market demand. A new generation of horizontal continuous foaming machine developed.
This machine is composed of main material tank, metering system, control circuit, mixer, distributing mechanism, settling plate, curing box, paper feeding mechanism, paper delivery mechanism, cutting machine, rear conveyor belt and other eleven parts.
After the sponge raw material is kept at a constant temperature from the storage tank, it is transported by the metering system to the mixer for high-speed mixing. The material is evenly poured on the paper mold by the distributing mechanism, and then sent to the curing box for polymerization. The finished sponge is transported by the conveyor belt to complete the sponge production process.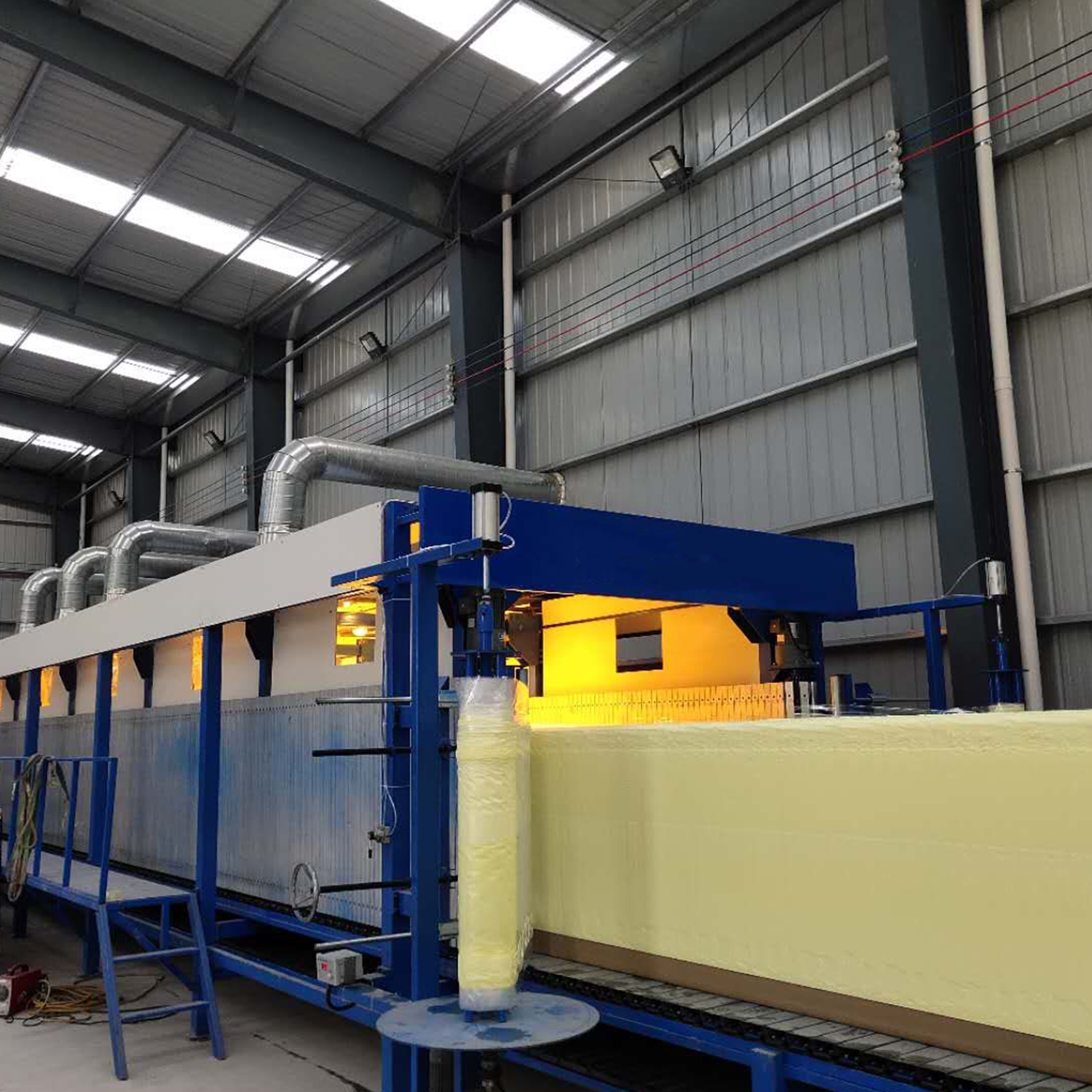 Specification:
(1) Output: 40~280kg/min.
(2) Foaming density range: 8-80 density.
(3) The width of foam is 1 to 2.2 meters (adjustable).
(4) The total weight of the main engine: 30 tons.
(5) The working environment temperature of the machine: -20℃~+40℃.
(6) Working form, pouring type/overflow tank type dual-purpose.
(7) Dimensions of the main engine: 27 meters long × 3 meters wide (not counting the size of the rear conveyor belt and oil tank).
(8) The total power of the machine is 110KW; Voltage: 380V.
Application:
This equipment is mainly suitable for the production of flexible polyurethane foam with a density of 8 ~ 80 kg / m 3 . It has the advantages of high degree of automation, low production cost and easy operation. Foams for the automotive industry are ideal production equipment.
---
---