11KW Polyurethane PU 12m Bus Seat Making Machine
Product Detail
Product Tags
Processing Type:
Foaming Machine
Condition:
New
Product Type:
Foam Net, PU Flexible Foam
Voltage:
380V, 220V
Dimension(L*W*H):
Customized
Warranty:
1 YEAR, Life-time
After-sales Service Provided:
Video Technical Support, Field Installation, Commissioning And Training, Field Maintenance And Repair Service, Online Support
Key Selling Points:
Automatic
Applicable Industries:
Manufacturing Plant
Name:
Bus Seat Production Line
Raw Material:
Pu(=iso+poly)
Product:
Car Seat Mat
Usage:
Wide Usage
Other Name:
PU Car Seats Production Line
Color:
Customised
Power:
11KW
Weight:
Customized
Port:
Shanghai For Car Seat Production Line
High Light:

11KW car mat making machine

,


11KW Bus Seat Making Machine

,


12m Bus Seat Making Machine
Automated Polyurethane PU Car Bus Seat Foaming Production LineIntroduction: Main unit: Material injection by a precision needle valve, which is taper sealed, never worn, and never clogged; the mixing head produces complete material stirring; precise metering (K series precision metering pump control is exclsively adopted); single button operation for convenient operation; switching to a different density or color at any time; easy to maintain and operate.
Control: Microcomputer PLC control; TIAN electrical components exclsively imported to achieve the goal for automatic, accurate and reliable control can be imputed with more than 500 working position data; pressure, temperature and rotation rate digital tracking and display and automatic control; abnormity or fault alarm devices. Imported frequency converter (PLC) can control the proportion of 8 different products.

PU machine
High pressure machine, 4 comp. mixhead system
Production method
Continuous moving type by turn table
Robot
Capacity 165kg
PU injection
1) Automatic pouring into open mould by industrial Robot
2) Manual pouring by worker
Mould carrier type
1) Open and close by hydraulic
2) Open and close by Guide steel bar
Mould locking and unlocking
Auto. locking & unlocking by air unit
Mould carrier
4~24 carriers
Line size
Approx. 4~12m(D) x 5m(H)
Line speed
Approx. 100~200mm/ sec, changeable type
The shot cycle time
Approx. 10~15 sec
Curing time
Approx. 4min
Heating unit
4 kw/h (2carrier/ one heating unit), Hot water by electric heating
Seat weight
Approx. Min 310g~ Max 3,200g
Seat consists
Front cushion and back Rear cushion and back
Product application:
This production line is used to produce all type of polyurethane seat cushion. For example: car seat cushion, furniture seat cushion, motorcycle seat cushion, bicycle seat cushion, office chair, ect.
Product component:
This equipment includes one pu foaming machine(can be low or high pressure foam machine) and one production line.It can be customized according to the products which the users need to produce.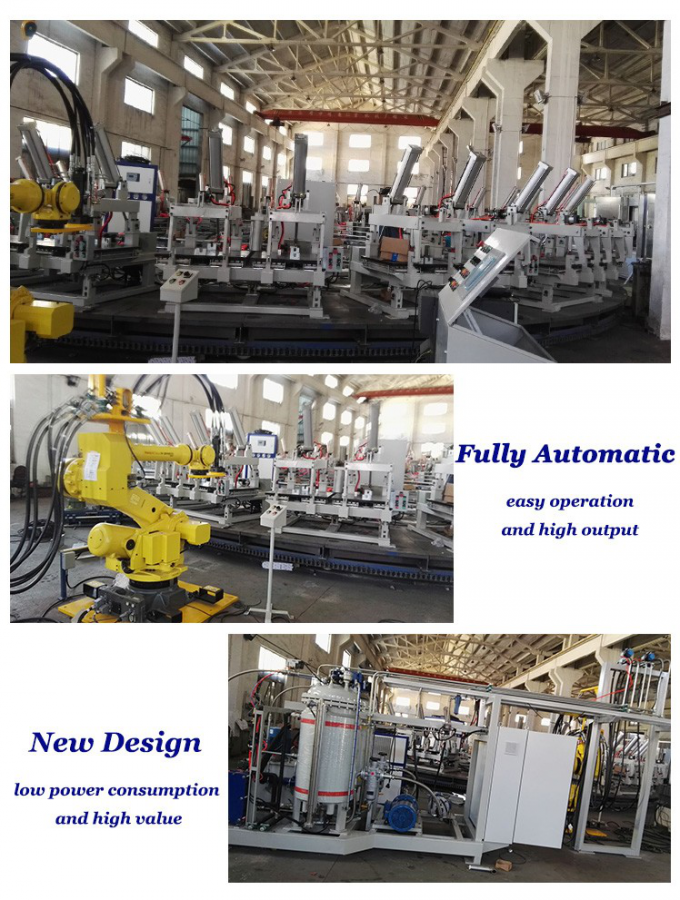 Mold And Applications: This is one set of molded pu foaming production line, it can produce different types of sponges products. Its sponges products(high-resilient and viscoelastic) are mainly for high and medium level markets. For example, memory pillow,mattress, bus and car seat mat, bicycle and motorcycle seat mat, assembly chair, office chair, sofa and other one-time molded sponges.

Our Factory: Yongjia Polyurethane Co., Ltd. is a professional machinery manufacturer in PU industry combined with design, development, production. Founded in 2013, the construction area of over 10,000 square meters, is the China forefront polyurethane technology company. At present our company's products range covers:high pressure pouring machine, low pressure foaming machine, PU spraying foam machine, PU elastomer casting machine, also we customize to make production line according to clients requirement,like in flexible foam system we make the lines: PU shoe /sole/insole production line(Egypt),anti-fatigue mat production line(India),memory pillow production line(Iran),Albania,elastic ball production line(Mexico),car seat and cushion production line(Morocco),PU slow rebound ear plugs line(India);rigid foam system we make the line:PU decorative molding crown cornice line(Saudi Arab), float trowel making line(Saudi Arab, Pakistan), cold storage panel production line(Uzbekistan),sandwich panel production line(Iraq).Elastomer line:forklift wheel casting line(lran);coal sieve screen select line(Russia).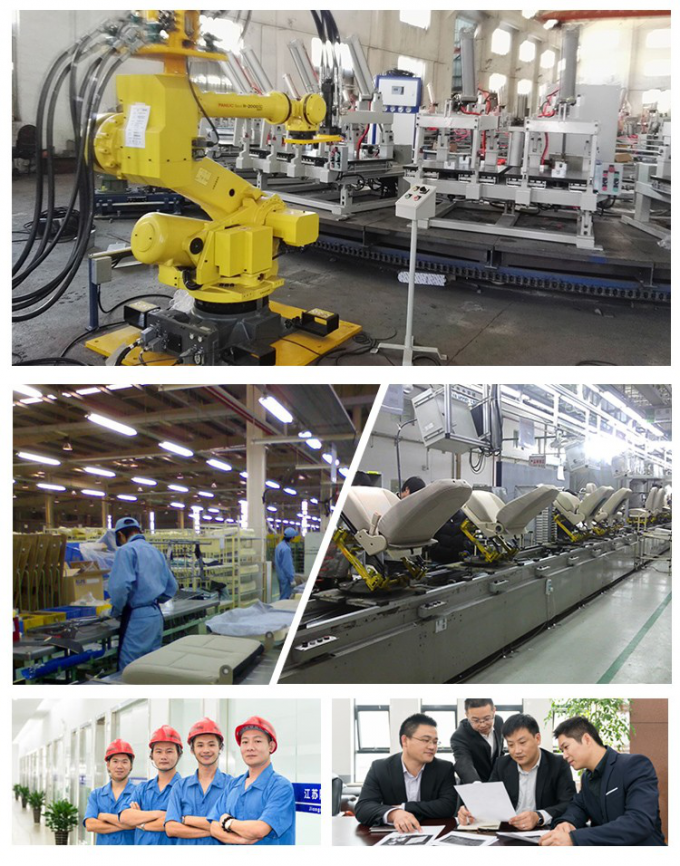 Our Team:
We have professional team of mechanical engineer, chemical engineer, process engineer, etc, all of them have more than 10 years experience in PU foam filed. Also, we have special sales team, they are young but hard-working and experienced. We can meet any your requirements of the PU foam product, pu mold and PU foam machines.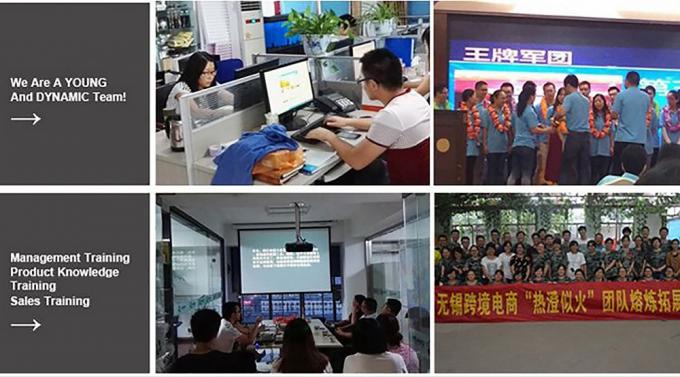 ---
---