Polyurethane Trowel PU Foam Injection Machine For Factory Plastic Plaster Floating Tools
Product Detail
Product Tags
Polyurethane Trowel PU Foam Injection Machine For Factory Plastic Plaster Floating Tools
Why choose pu plastic trowels:
Polyurethane Plastering Float differs itself from old products, by overcoming the shortcomings such as heavy, inconvenient to carry and use, easy worn and easy corrosion, etc. The greatest strengths of Polyurethane Plastering Float are light weight, strong strength, abrasion resistance, corrosion resistance, anti-moth, and low temperature resistance, etc. With higher performance than polyester, glass fiber reinforced plastic and plastics, Polyurethane Plastering Float is a good substitution of similar products made of wood or iron.
Stick Trowel Making Production line composition:
Low Pressure Foaming Machine
Low-pressure polyurethane foam machines support a number of applications in which lower volumes, higher viscosities, or differing levels of viscosity between the various chemicals used in a mixture are required. To that point, low-pressure polyurethane foam machines are also an ideal choice when multiple streams of chemicals need to be treated differently prior to mixture.
| | | |
| --- | --- | --- |
| No | Item | Technical parameter |
| 1 | Foam application | Rigid foam |
| 2 | raw material viscosity(22℃) | Polyol~3000CPS ISO ~1000MPas |
| 3 | Injection output | 16-65g/s |
| 4 | Mixing ration range | 100:50~150 |
| 5 | mixing head | 2800-5000rpm, forced dynamic mixing |
| 6 | Tank volume | 120L |
| 7 | metering pump | A pump: JR12 Type B Pump: JR12 Type |
| 8 | compressed air needed | dry, oil free, P:0.6-0.8MPa Q:600NL/min(Customer-owned) |
| 9 | Nitrogen requirement | P:0.05MPa Q:600NL/min(Customer-owned) |
| 10 | Temperature control system | heat:2×3.2Kw |
| 11 | input power | three-phase five-wire 380V 50HZ |
| 12 | Rated power | About 9KW |
| 13 | swing arm | Rotatable swing arm, stretch out 2.3m(length customizable) |
| 14 | volume | 4100(L)*1250(W)*2300(H)mm, swing arm included |
| 15 | Color( customizable) | Cream-colored/orange/deep sea blue |
| 16 | Weight | 1000Kg |
Features of plastering trowel mould:
1. Light weight: good resilience and tenacity, light and hard,.
2. Fire-proof: reach the standard of no combustion.
3. Water-proof: no moisture absorbing, water permeation and mildew arising.
4. Anti-erosion: resist acid and alkali
5. Environment protection: using polyester as raw material to avoid lumbering
6. Easy to clean
7. OEM serviece: We have employed R&D center for research, advanced production line, professional engineers and workers,service for you.Also we have successfully developed a design partnership with our OEM clients. Because of the unique high load capacity,high elasticity, wear and tear resistance of our casters and wheels, we are widely chosen by many customers in Middle East,European, South Asia, South America, ect.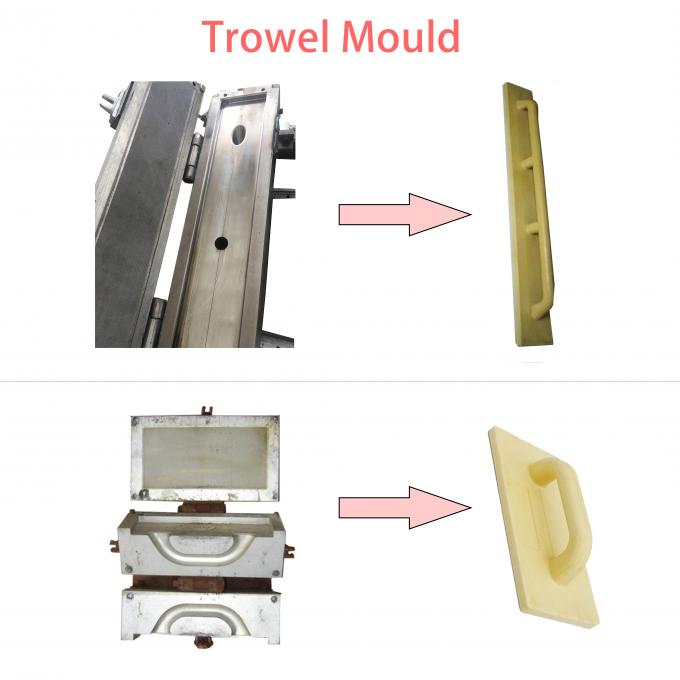 Application of plastering concrete trowel: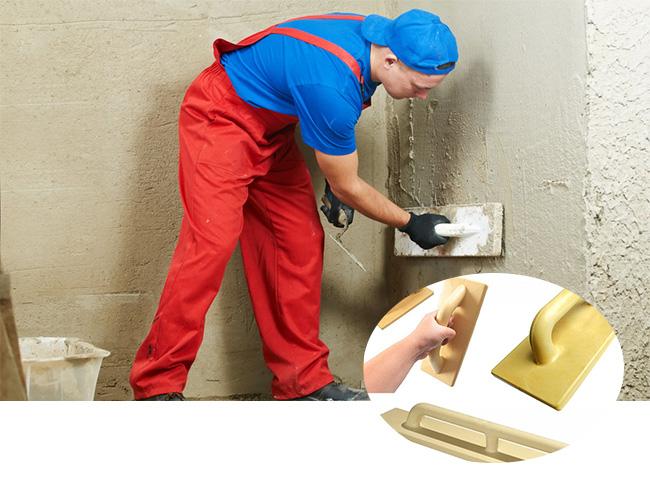 Our Factory: Yongjia Polyurethane Co., Ltd. is a professional machinery manufacturer in PU industry combined with design, development, production. Founded in 2013, the construction area of over 10,000 square meters, is the China forefront polyurethane technology company. At present our company's products range covers:high pressure pouring machine, low pressure foaming machine, PU spraying foam machine, PU elastomer casting machine, also we customize to make production line according to clients requirement,like in flexible foam system we make the lines: PU shoe /sole/insole production line(Egypt),anti-fatigue mat production line(India),memory pillow production line(Iran),Albania,elastic ball production line(Mexico),car seat and cushion production line(Morocco),PU slow rebound ear plugs line(India);rigid foam system we make the line:PU decorative molding crown cornice line(Saudi Arab), float trowel making line(Saudi Arab, Pakistan), cold storage panel production line(Uzbekistan),sandwich panel production line(Iraq).Elastomer line:forklift wheel casting line(lran);coal sieve screen select line(Russia).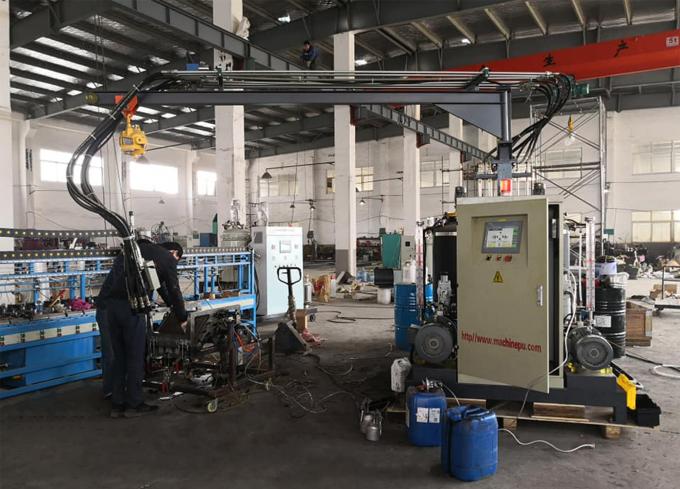 ---
---