Auto Position Identifying 19m Shoe Injection Moulding Machine
Product Detail
Product Tags
Name:
Shoe Injection Moulding Machine
Ring Line Length:
19m (adjustable)
Warranty:
1 YEAR
Advantage:
Accurate
After-sales Service Provided:
Free Spare Parts, Field Installation, Commissioning And Training
Station:
Customized
High Light:

19m Shoe Sole Molding Machine

,


Annular Shoe Injection Moulding Machine

,


19m Shoe Injection Moulding Machine
Polyurethane Shoe Sole Injection Molding Making Machine / Insole Board For Shoes Making Introduction: Annular automatic insole and sole production line is an ideal equipment based on our company's independent research and development, which can save labor cost, improve production efficiency and automatic degree, also possess the characteristics of stable performance, accurate metering, high precision positioning, automatic position identifying.

Bucket
Metering Pump
Metering Pump Motor Power
Spit Out Quality
Total Power
A.120L
JR9
0.75kw
10-40g/s
8.5kw
B.120L
JR3.6
0.55kw
S.2L
JR0.3
0.2kw
Product component:This equipment includes one pu foaming machine(can be low or high pressure foam machine) and one production line.It can be customized according to the products which the users need to produce. PU foam machine: adopting thress layer storage tank, stainless liner, sandwich type heating, outer wrapped with insulation, temperature adjustable, safe and energy saving; Ring production line or round production line: This is one set of molded pu foaming production line, it can produce different types of sponges products. Its sponges products(high-resilient and viscoelastic) are mainly for high and medium level markets. For example, memory pillow, mattress, bus and car seat mat, bicycle and motorcycle seat mat, assembly chair, office chair, sofa and other one-time molded sponges. PU sole& insole mold: mold with aluminum material, exquisite workmanship PU shoe sole&insole mold frame: The pneumatic mold base is suitable for car roofs, car dashboards, car seats, backrests and larger molds. It is suitable for single machine production and multiple units placed on the disc line for online use. Using PLC control, Compact structure, easy to use, Stable performance, high productivity. Applications: Polyurethane insoles have outstanding features and have the following 4 product advantages:1: High resilience.2: Perspiration and breathability.3: Anti-mold and antibacterial4: Washable. This insole has better rebound, compression resistance and shock absorption.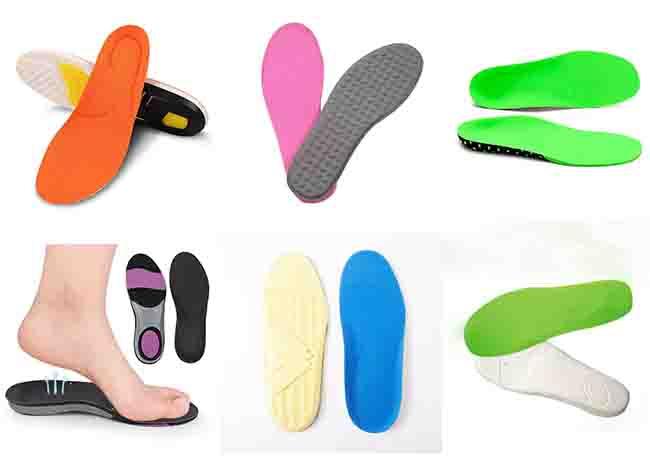 Our Factory: Yongjia Polyurethane Co., Ltd.a professional machinery manufacturer in PU industry combined with design, development, production. Founded in 2013, the construction area of over 10,000 square meters, is the China forefront polyurethane technology company. At present our company's products range covers:high pressure pouring machine, low pressure foaming machine, PU spraying foam machine, PU elastomer casting machine, also we customize to make production line according to clients requirement,like in flexible foam system we make the lines: PU shoe /sole/insole production line(Egypt),anti-fatigue mat production line(India),memory pillow production line(Iran),Albania,elastic ball production line(Mexico),car seat and cushion production line(Morocco),PU slow rebound ear plugs line(India);rigid foam system we make the line:PU decorative molding crown cornice line(Saudi Arab), float trowel making line(Saudi Arab, Pakistan), cold storage panel production line(Uzbekistan),sandwich panel production line(Iraq).Elastomer line:forklift wheel casting line(lran);coal sieve screen select line(Russia).
---
---