Polyurethane Soft Foam Carpet Customize Resin Steel Mold For Prayer Rug Making
Product Detail
Product Tags
Introduction:
Floor mat moulds are custom moulds made of steel. We have professional engineers who can make corresponding floor mat molds according to the 3D drawings or samples provided by customers. Our mold making uses high-quality steel materials, high-precision processing equipment and professional inspectors to ensure that our molds meet customer requirements.
We have a complete after-sales service. After the mold is made, we will also make samples to ensure that our mold can be used normally and the design fully meets customer requirements.
Our floor mat molds can be simply divided into two types, manual molds and pneumatic molds. These can be customized according to the different needs of customers, such as whether you need to pour the mold manually, or you need to place the mold on the production line for operation.
Application:
One of the common causes of physical fatigue in people is standing on hard, wet ground. This fatigue is mainly manifested in the neck, legs, and joints. However, these physical stress and discomfort can have a direct impact on the health and productivity of workers.
Anti-slip and anti-fatigue mats, high-performance anti-fatigue, relieve the pressure of blood circulation on the feet, and improve the health index and safety factor of employees. It is an essential cleaning and labor protection tool in supermarkets, laboratories, food processing areas, hotel kitchens and other areas. It can reduce fatigue, reduce noise, prolong standing work time and improve work efficiency for work.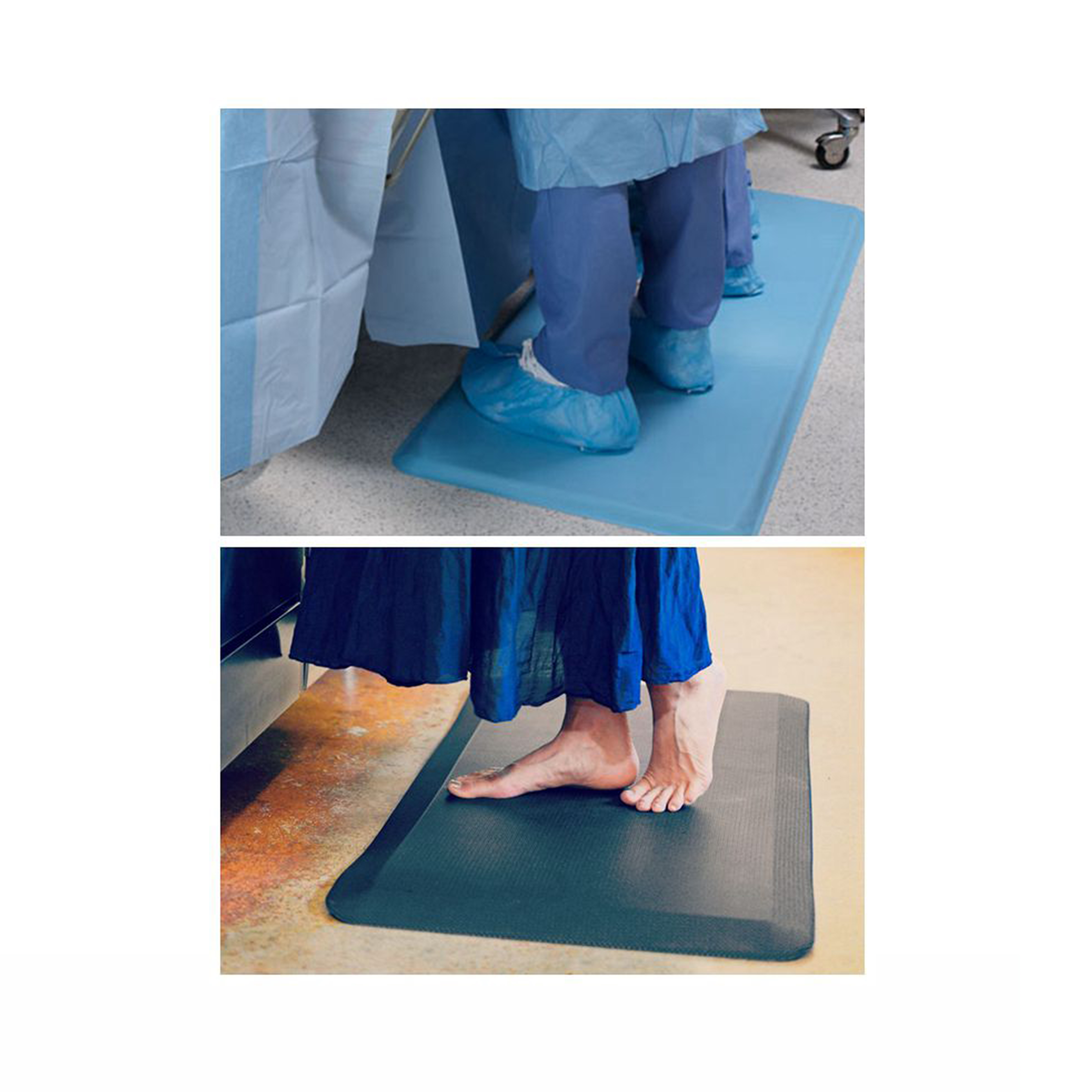 ---
Next:
Horizontal Cutting Machine Wave Sponge Cutting Machine For Mattress, Sofa, Lined With Wavy Sponge
---