Polyurethane Pneumatic Spraying Machine For Insulation
Product Detail
Product Tags
Feature
The JYYJ-2A polyurethane spraying machine is designed for polyurethane material spraying and coating.
1. Work efficiency can reach 60%or more, far greater than the 20% efficiency of the pneumatc machine.
2. Pneumatics drive less troubles.
3. Working pressure up to 12MPA and very stable, large displacement up to 8kg/mint.
4.  Machine with soft start, the booster pump is equipped with an overpressure valve. When the pressure exceeds the set pressure, it will automatically release pressure and protect the machine.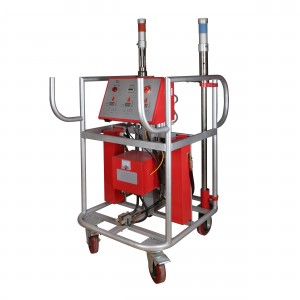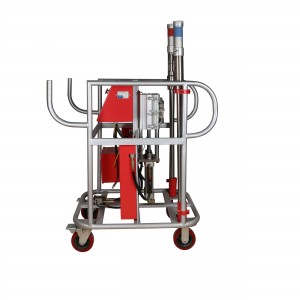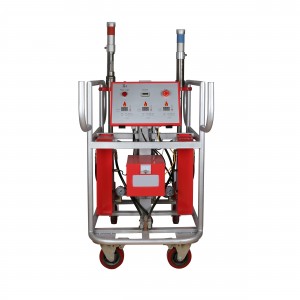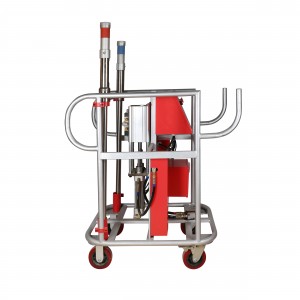 Specification
| | |
| --- | --- |
| Medium Raw Material | polyurathane |
| Maximum Fluid Temperature | 90°C |
| Maximum Output | 8kg/min |
| Maximum Working Pressure | 12Mpa |
| Heating Power | 8kw |
| Hose Maximum Length | 60m |
| Power Parameters | 220V-30A |
| Drive Method. | |
| Volume Parameter | 1 050*680*1100 |
| Package Dimensions. | 770* 1220*1060 |
| Net Weight | 115kg |
Application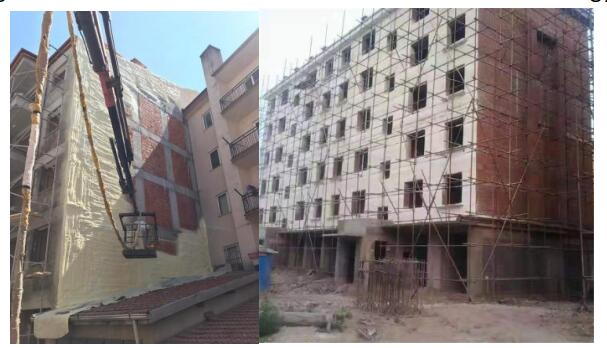 ---
Previous:
Professional China PU Board Rock Wool Sandwich Panel Insulated Metal Roofing Sheet EPS Rockwool Sandwich Panel Machine Production Line
---