Room Insulation Polyurethane Portable Spray Foam Machine
Product Detail
Product Tags
Name:
Polyurethane Spray Foam Insulation Machine
Maximum Output:
12kg/min
Power:
17kw
Drive Way:
Pneumatic
Working Pressure:
25 Mpa
Equipped Pipe Length:
15meters Heating Pipe
Ratio Between A And B:
1:1
Raw Material:
Polyurethane/polyurea
High Light:

Polyurethane Portable Spray Foam Machine

,


12kg/min Spray Foam Machine

,


12kg/min polyurethane spray machine
Portable Spray Foam Machine Room Insulation Polyurethane Spray Foam Machine Product Description of pu spray foam machine:JYYJ-HN35 is a professional, cost-effective polyurethane spray and injection or polyurea coating machine. It is equipped with a specially designed horizontal booster pump, which not only has small fluctuations in working pressure, but also has less wearing parts and is easy to maintain.

SPECIFICATIONS FOR JYYJ-HN35 PU Spray Machine
Parameter
Power source
1- phase 220V 45A
Heating power
17KW
Driven mode
Horizontal hydraulic
Air source
0.5-0.8 MPa ≥0.9m³/min
Raw output
12 kg/min
Maximum output pressure
25MPA
Poly and ISO material output ratio
1:1
Spare parts
Spray gun
1 Set
Heating hose
15 meters
Spray gun connector
2 m
Accessories box
1
Instruction book
1
Main Features of polyurethane foam sprayer:
1. Panel with operation tips is easy to set up,
2. The horizontal booster pump adopts a coaxial mechanism and has the function of two-way supercharging. The working pressure fluctuation value is small, and the replacement of the wearing parts is simple,
3. The high-speed circulating lubricating fluid in the anti-curing lubrication cylinder can quickly take away the leakage of materials, and the ISO pump shaft is always immersed in the lubricating fluid to avoid crystallization,
4. Variable frequency temperature control mode and special real-time temperature collection sensor ensure that the material temperature is controlled within a small fluctuation range,
5. The integrated heated hose is covered with wear-resistant insulating sleeve, which not only can effectively keep the temperature of the material, but also can prevent the occurrence of leakage, short circuit, etc.
6. The transfer pumps, mainframe and spray gun are equipped with filtering devices, which can effectively filter impurities and crystals in the materials and reduce the occurrence of the blocking gun,
7. High-precision pressure gauges are available in MPA and PSI to meet the needs of different customers,
8. Equipped with an action counter to accurately calculate the amount of raw materials,
9. The spray gun is made of alloy material, light weight, less wearing parts, easy to use and maintain.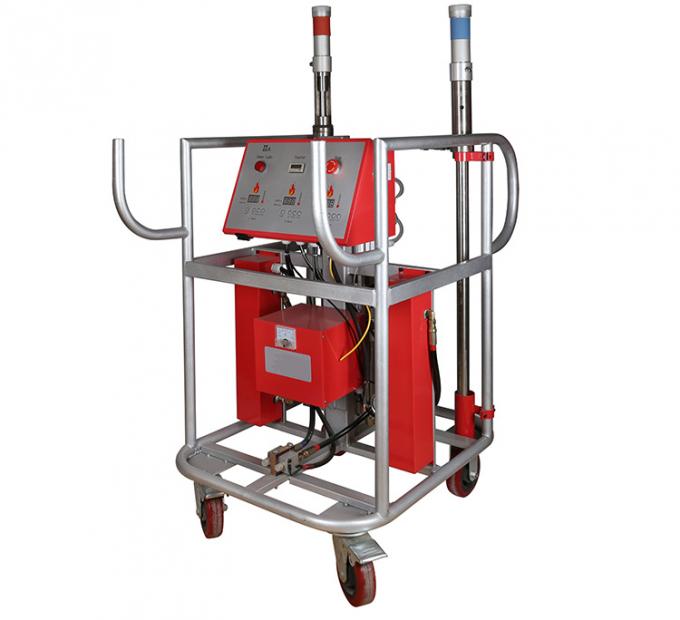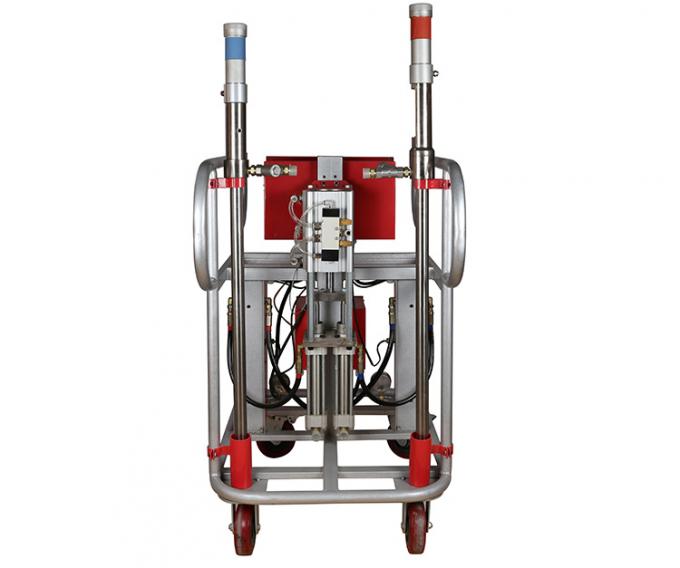 Related Products

1. with metering control


2. Feed amount adjusted

,

time-set & quantity-set




3. can be used both for spraying




and casting, with higher production efficiency

1. Digital counting system

(

display the consumption of raw materials in real time

)




2.More light and easy to carry




3.Using 160 cylinder




4. both polyurethane and polyurea can be used

1.can be used both for spraying
and casting

with higher production efficiency

2.Hydraulic driven is more stable




3. both polyurethane and polyurea can be used

7.5
18
22
11
22
24
1
1
1
2
2
2
2
2
2
1
1
1
1
1
1
Applications 1. Insulation & Coating: external wall insulation, internal wall insulation, roof, cold storage, ship cabin, cargo containers,trucks, refrigerated trucks,tank, etc.2. Casting: solar water heaters,tank insulation, cabin, insulation board, security doors, refrigerators, pipes, road construction, packaging, road construction, wall insulation, etc.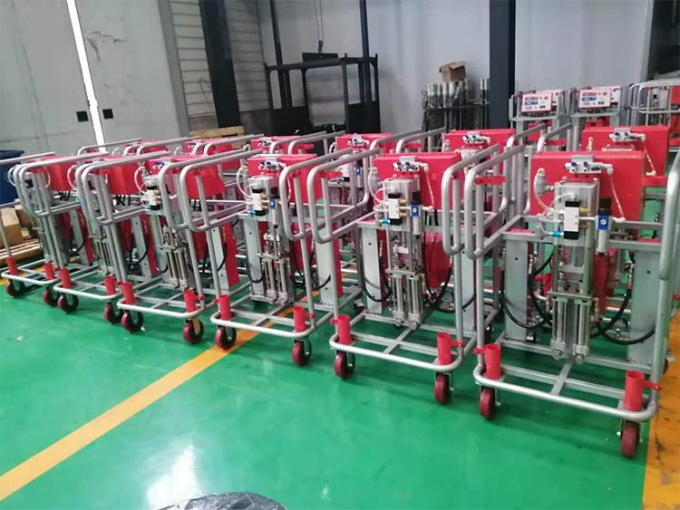 ---
---