Pneumatic PU Foam Spray Insulation Injecting Equipment Polyurethane Spray Foam Machine
Product Detail
Product Tags
Name:
Pu Foam Spray Machine
Material:
Polyurethane Or Polyurea
POWER SOURCE:
3-phase 4-wires 380V 50HZ
HEATING POWER (KW):
11
AIR SOURCE (min):
0.5~0.8Mpa≥0.9m3
MAXIMUM OUTPUT (Mpa):
11
Matrial A:B=:
1:1~1:2 (adjusted)
High Light:

Pneumatic PU Foam Spray machine

,

,

Polyurea PU Foam Injection machine
Pneumatic PU Foam Spray Insulation Injecting Equipment Polyurethane Spray Foam Machine
Main Features of spray foam insulation Machine:
1. pneumatic supercharging device, with small volume, light weight, low failure rate, simple operation, easy operation and other great features;2. adopting the most advanced ventilation method, guarantee equipment working stability to the maximum;3. minimizing spraying congestion with multi-feedstock device;4. multi-leakage protection system to protect the safety of the operator;5. equipped with emergency switch system, help operator deal with emergencies rapidly;6. great 380V heating system enables rapid warming of raw materials to the best state, speeds up normal operation progress;7. digital counting system can understand original consumption timely;8. humanized design with equipment operation panel, super easy to get the hang of it;9. the latest spraying gun has great features like small volume, light weight, low failure rate, etc;10. lifting pump adopts big change ratio method, the winter also can easily feed raw materials high viscosity.
SPECIFICATIONS FOR JYYJ-Q200(K) PU Spray Machine
Parameter
Raw material
polyurethane
Features
A:B ratio can be adjusted(1:1~1:2)
Power source
3-phase 4-wires 380V 50HZ
Heating power
11KW
Driven mode
pneumatic
Air source
0.5-0.8 MPa ≥0.9m³/min
Raw output
2-12 kg/min
Maximum output pressure
11MPA
Poly and ISO material output ratio
1:1~1:2 (adjusted)
Spare parts
Spray gun
1 Set
Heating hose
15-120 meters
Spray gun connector
2 m
Accessories box
1
Instruction book
1
Applications 1. Insulation & Coating: external wall insulation, internal wall insulation, roof, cold storage, ship cabin, cargo containers,trucks, refrigerated trucks,tank, etc.2. Casting: solar water heaters,tank insulation, cabin, insulation board, security doors, refrigerators, pipes, road construction, packaging, road construction, wall insulation, etc.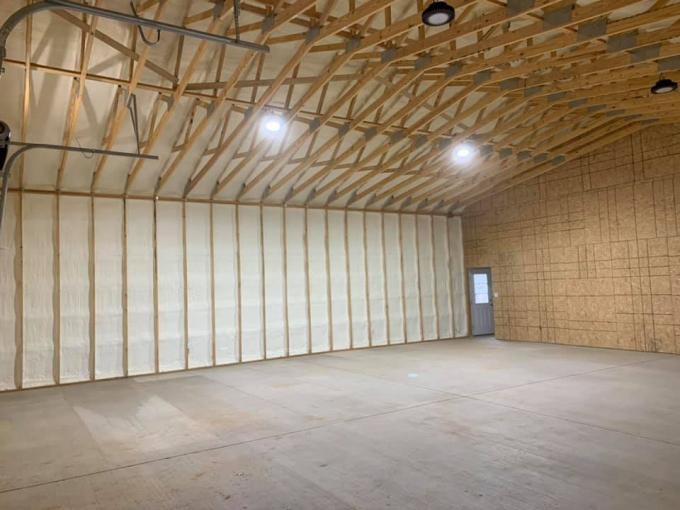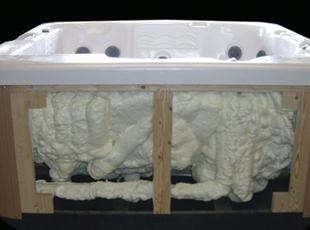 ---
---