Fridge Cainbet 270-1300g/S Output High Pressure PU Foaming Machine
Product Detail
Product Tags
Name:
Pu Foam Machine
Foaming Principle:
High Pressure Air Type
Mixing Ratio Range:
1:5~5:1(adjustable)
Pouring Volume (g/s):
270-1300g/s
Raw Material:
Polyol+Isocyanate
Applications:
Refridgerator Cabinet
High Light:

Fridge Cabinet PU Foaming Machine

,


1300g/s polyurethane foam spray machine

,


1300g/s pu foam making machine
For Fridge Cainbet 270-1300g/s Output High Pressure PU Foaming Machine Description of pu foam making machine: As long as the polyurethane component raw materials (isocyanate component and polyether polyol component) performance indicators meet the formula requirements. Through this equipment, uniform and qualified foam products can be produced. It is made of polyether polyol and polyisocyanate in the presence of a variety of chemical additives such as blowing agent, catalyst, emulsifier, etc., through chemical reaction to foam to prepare foam. Polyurethane foaming machine can be used for automobile interior decoration, thermal insulation wall spraying, thermal insulation pipe manufacturing, bicycle and motorcycle seat sponge processing. Technical Parameter:

| | |
| --- | --- |
| Flux | 270~1300g/s |
| Injecting time | 0.1-99.9s |
| Generating pressure | 10-20Mpa |
| Control system | PLC automatic control |
| Main body dimension | 1370*1350*2250mm |
| Weight | 300kg |
Application: Household appliances, thermal insulation building materials, thermal insulation and refrigeration, and other rigid polyurethane foams.
Such as: refrigerators, freezers, solar energy, water heaters, refrigerated trucks, cold storage panels, cut surface panels, air conditioning panels, household doors, rolling doors, rigid foam doors and windows, garage doors, display cabinets, cake cabinets, freezer cabinets, freezer boxes, fresh-keeping boxes, heat preservation Interlayer filling series such as water tanks, heat preservation barrels, and prefabricated direct-buried heating and heat preservation pipes.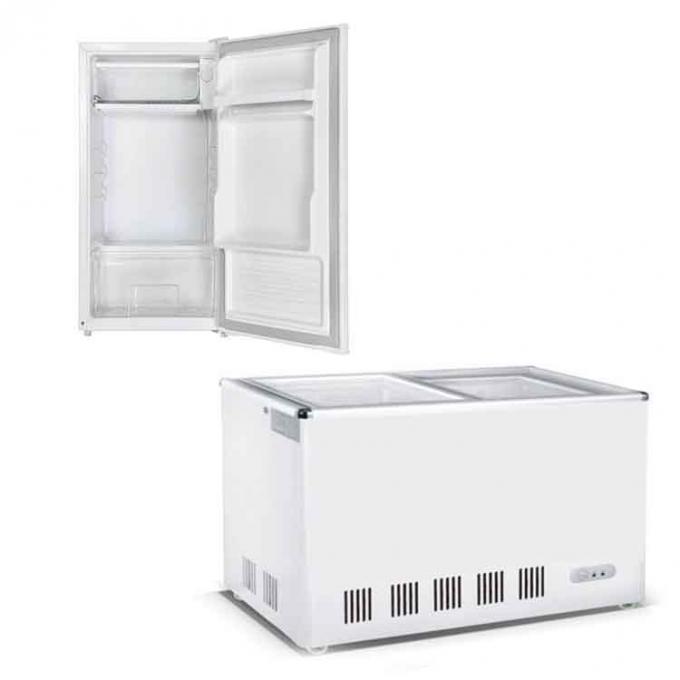 Product Features of High Pressure PU Machine:
1.Material injection mixing head can freely move forward and backward, left and right, up and down;
2.Pressure needle valves of black and white materials locked after balanced to avoid pressure difference
3.Magnetic coupler adopts high-tech permanent magnet control, no leakage and temperature rising
4.Automatic gun cleaning after injection
5.Material injecting procedure provides 100 work stations, weight can be set directly to meet the production of multi-products
6.Mixing head adopts double proximity switch control, which can realize precise material injection.
7.Automatic switch from frequency converter soft start to high and low frequency, low-carbon , energy saving, environmental protection, greatly reduce the energy consumption
8.Full digital, modular integration control all process, accurate, safe, intuitive, intelligent and humanization Feedbacks of polyurethane injection molding machine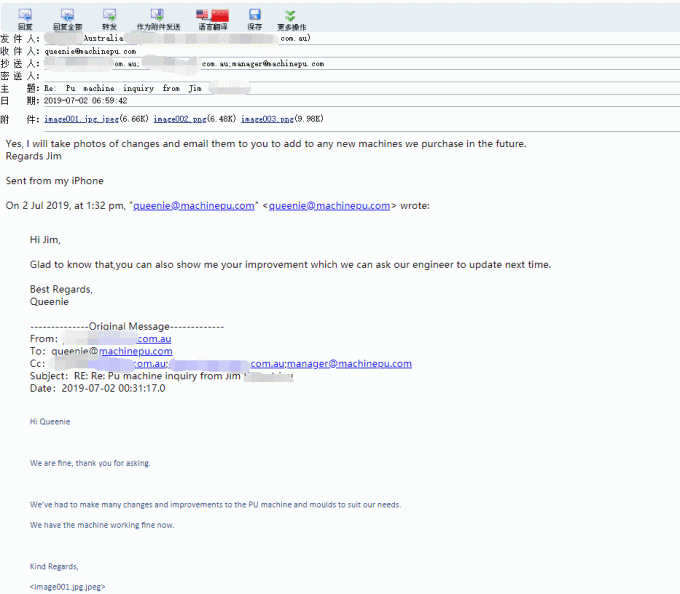 ---
Previous:
Cheap price Refrigerator Production Line Companies - PU Foam Shoe Sole Pouring Machine Safety Shoe Making Equipment Machinery – Polyurethane
---