Office Chair Foam Cushion Molding High Pressure PU Foaming Machine
Product Detail
Product Tags
Name:
Pu Foam Machine
Foaming Principle:
High Pressure Air Type
Mixing Ratio Range:
1:3~3:1(adjustable)
Pouring Volume (g/s):
160-860g/s
Raw Material:
POL+ISO
Applications:
Office Chair Seat Cushion
High Light:

860g/s High Pressure PU Foaming Machine

,

Chair High Pressure PU Foaming Machine

,

860g/s chair molding machine
Office Chair Foam Cushion Molding High Pressure PU Foaming Machine​​ Description of pu foam machinery: High pressure PU foaming machine is one of our bestsellers, its main and key original parts are imported from Germany,Italy, and other countries. It has thecharacteristics of easy to operate, stable performance, energy saving and so on. Technical Parameter:
Specification for high pressure machine
Model No.
Output(g/s)
tank volume(L)
mixing ratio
total Power(kw)
SPU-H2-L80F
160-800
280
1:3~3:1(adjustable)
18
Application of pu pouring machine: In addition to maintaining a good body curve, what a chair must not forget is to sit comfortably, and to sit comfortably, the cushion is of course extremely important. Generally speaking, the chair cushion is best formed in one piece. In order to maintain elasticity and not easy to deform, and because the influence of muscles on supporting the body is extremely important, a good cushion must naturally give the body proper support, thereby reducing fatigue, so the softness of the chair cushion is too high or too low. This also involves a person's weight, but a chair cushion of really good quality will generally still have a certain degree of weight tolerance, even if the user sits on it for a long time, it will not feel excessively tired.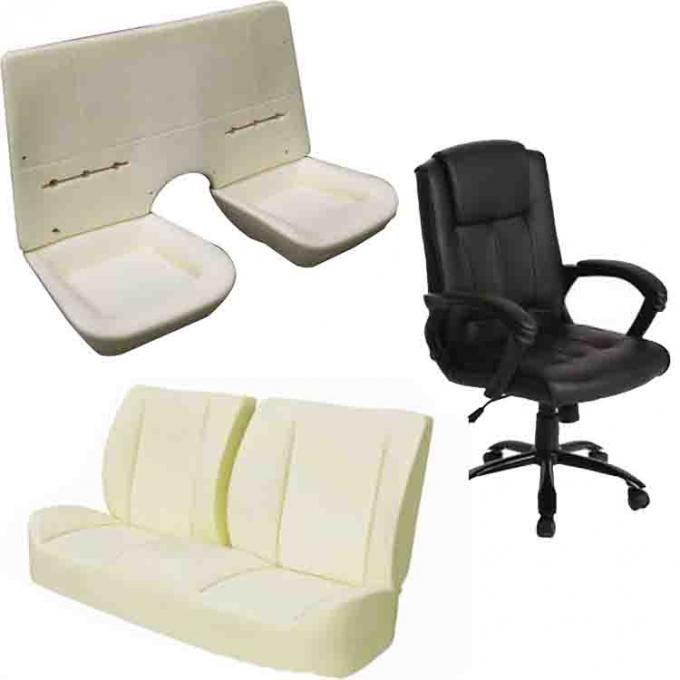 Product Features:
1.Material injection mixing head can freely move forward and backward, left and right, up and down;
2.Pressure needle valves of black and white materials locked after balanced to avoid pressure difference
3.Magnetic coupler adopts high-tech permanent magnet control, no leakage and temperature rising
4.Automatic gun cleaning after injection
5.Material injecting procedure provides 100 work stations, weight can be set directly to meet the production of multi-products
6.Mixing head adopts double proximity switch control, which can realize precise material injection.
7.Automatic switch from frequency converter soft start to high and low frequency, low-carbon , energy saving, environmental protection, greatly reduce the energy consumption
8.Full digital, modular integration control all process, accurate, safe, intuitive, intelligent and humanization Feedbacks of polyurethane injection molding machine: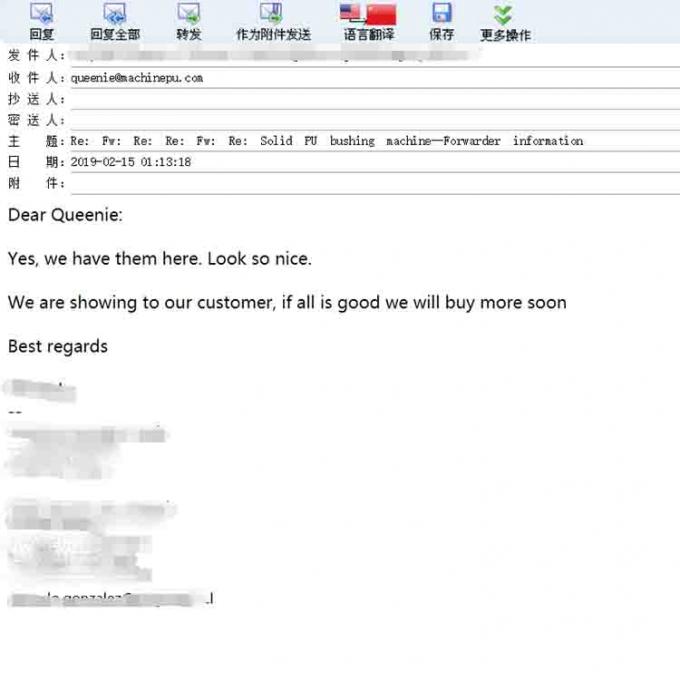 ---
Previous:
Cheap price Refrigerator Production Line Companies - PU Foam Shoe Sole Pouring Machine Safety Shoe Making Equipment Machinery – Polyurethane
---