Wood Imitation Mirror Frame Molding High Pressure PU Foaming Machine
Product Detail
Product Tags
Product Name:
Polyurethane Foaming Machine
Voltage:
380 V
Warranty:
1 YEAR
Applicable Industries:
Wood Imitation Mirror Photo Frame
Foam Type:
Rigid Foam
Output:
16-66g/s
Tank Volume:
120L
Power:
Three-phase Five-wire 380V
Name:
Pu Foam Making Machine
High Light:

66g/s PU Foaming Machine

,


Wood Imitation PU Foaming Machine

,


120L polyurethane foaming machine
Polyurethane Wood Imitation Mirror Frame Molding Machine High Pressure PU Foaming Machine

Product Features of High Pressure PU Machine:
1.Adopting three layer storage tank, stainless steel liner, sandwich type heating, outer wrapped with insulation layer, temperature adjustable, safe and energy saving;
2.Adding material sample test system, which can be switched freely without affecting normal production, saves time and material;
3.Low speed high precision metering pump, accurate ratio, random error within ±0.5%;
4.Material flow rate and presure adjusted by converter motor with variable frequency regulation, high accuracy, simple and rapid ration adjusting;
5.High-performance mixed device, accurately synchronous materials output, even mixture. New leakproof structure, cold water cycle interface reserved to ensure no blockage during long downtime;
6.Adopting PLC and touch screen man-machine interface to control the injection, automatic cleaning and air flush, stable performance, high operability, automatically distinguish, diagnose and alarm abnormal situation, display abnormal factors.

| | | |
| --- | --- | --- |
| No. | Item | Technical parameter |
| 1 | Foam application | Decoration Crown Moldings |
| 2 | Raw material viscosity(22℃) | POLY ~2500MPas ISO ~1000MPas |
| 3 | Injection pressure | 10-20Mpa(adjustable) |
| 4 | Output (mixing ratio 1:1) | 160~800g/s |
| 5 | Mixing ratio range | 1:5~5:1(adjustable) |
| 6 | Injection time | 0.5~99.99S(correct to 0.01S) |
| 7 | Material temperature controlling error | ±2℃ |
| 8 | Repeat injection accuracy | ±1% |
| 9 | Mixing head | Four oil house,double oil cylinder |
| 10 | Hydraulic system | Output: 10L/min System pressure 10~20MPa |
| 11 | Tank volume | 250L |
| 12 | Input power | Three-phase five-wire 380V |
Product Description:Polyurethane foaming machine, has the economical, convenient operation and maintenance, etc, can be customized according to customer's request various pours out of the machine.
This polyurethane foaming machine uses two raw materials, polyurethane and Isocyanate. This type of PU foam machine can be used in various industries, such as daily necessities, automobile decoration, medical equipment, sports industry, leather footwear, packaging industry, furniture industry, military industry. Features of Mirror frame manufacturer light mirror frame: 1. Made of polyurethane material: made by casting mold and is different from wooden frame.
2. Have feature of wood: can be digged, nailed and cutted mirror frames
3. Different color finish: like silver, ivory,black, walnut, cherry, ash, brown, antique gold or other colors are available.
4. Have much new design including the traditional ornate frame and contemporary style frame.
5. Customized designs, sizes and packages are accepted.
6. Mounted with painting, mirror for wall decoration or be made as photo frame for family pictures.
7. Durable use and environmentally friendly: water-proof, moisture-proof and mildew-proof. PU polyurethane high pressure machine is also suitable for the production of Decoration Parts And Imitation Wood Furniture ProductPolyurethane foam can be used to make decorative parts such as crown molding. Can also be used for imitation wood furniture and
cornice.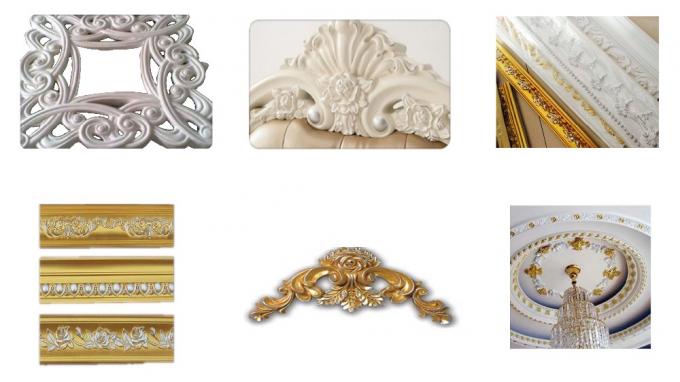 Feedbacks: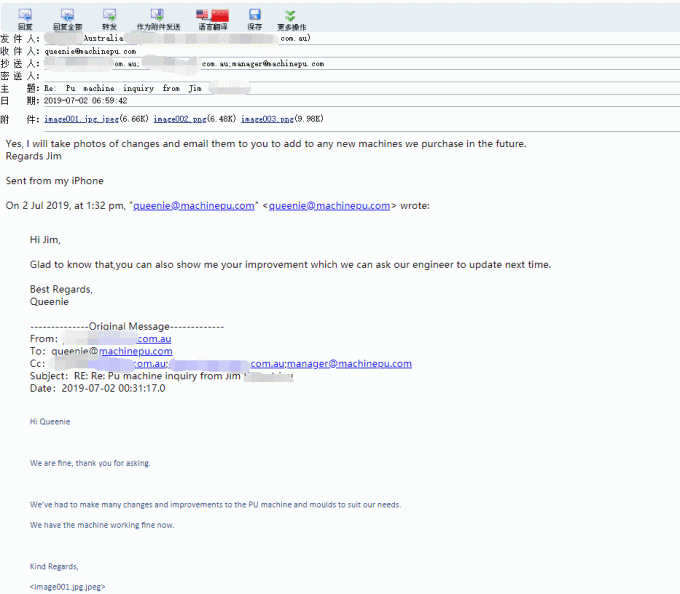 Good Feedback from our Australian client who buy a low pressure PU polyurethane foaming machine.

Real comment for our PU polyurethane flexible foam shoe sole and insole making production line.
---
---