500-2500g/S Polyurethane Pipe Insulation High Pressure PU Foaming Machine
Product Detail
Product Tags
Name:
High Pressure Pu Foam Machine
Foaming Principle:
High Pressure Air Type
Mixing Ratio Range:
1:3~3:1(adjustable)
Injection Output (mixing Ratio 1:1):
500-2500g/s
Foam Type:
Rigid Foam
Applications:
Pipe Insulation
High Light:

2500g/s High Pressure PU Foaming Machine

,

2500g/s Polyurethane Foaming Machine

,

CE PU Pipe Insulation Foaming Machine
500-2500g/s Polyurethane Pipe Insulation High Pressure PU Foaming Machine  Description of pu foam making machine: Polyurethane foaming machine, has the economical, convenient operation and maintenance, etc, can be customized according to customer's request various pours out of the machine.
This polyurethane foaming machine uses two raw materials, polyol and Isocyanate. This type of PU foam machine can be used in various    Technical Parameter:
Injection output: 500-2500g/s

Material tank volume: 30L-500L

Mixing ratio range: 1:3-3:1

Mixing head: 2800-5000rpm, forced dynamic mixing

Compressed air needed: dry, oil free, P:0.6-0.8MPa Q:600NL/min(customer-owned)

Nitrogen requirement: P:0.05MPa Q:600NL/min(customer-owned)

Temperature control system: heat:2×3KW

Input power: three-phase five-wire 380V 50HZ Other power customizable

Rated power:8KW-25KW

Color( customizable): White/Red/Blue

Weight: 1000Kg-1500Kg

Dimension: 3200(L)*1650(W)*2650(H)mm
Application: Polyurethane thermal insulation pipe, full name: high-density polyethylene plastic outer protective polyurethane foam prefabricated direct-buried thermal insulation pipe, which is composed of working steel pipe, polyurethane thermal insulation layer, and polyethylene plastic outer protective pipe for conveying medium, which are combined outwards through equipment in turn.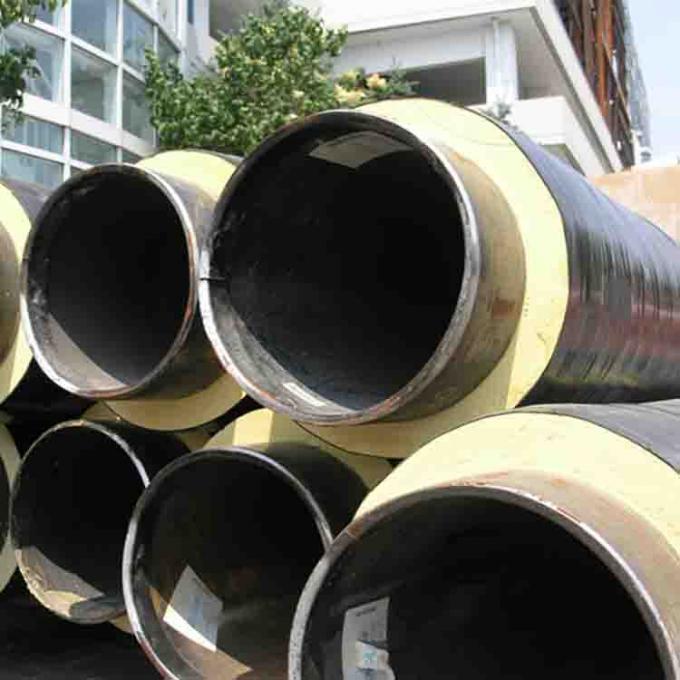 Product Features of High Pressure PU Machine:
1. Adopting two layer storage tank, stainless steel liner, sandwich type heating, outer wrapped with insulation layer, temperature adjustable, safe and energy saving;
2. Adding material sample test system, which can be switched freely without affecting normal production, saves time and material;
3. Low speed high precision metering pump, accurate ratio, random error within ±0.5%;
4. Material flow rate and presure adjusted by converter motor with variable frequency regulation, high accuracy, simple and rapid ration adjusting;
5. High-performance mixed device, accurately synchronous materials output, even mixture. New leakproof structure, cold water cycle interface reserved to ensure no blockage during long downtime;
6. Adopting PLC and touch screen man-machine interface to control the injection, automatic cleaning and air flush, stable performance, high operability, automatically distinguish, diagnose and alarm abnormal situation, display abnormal factors.   Feedbacks of polyurethane injection molding machine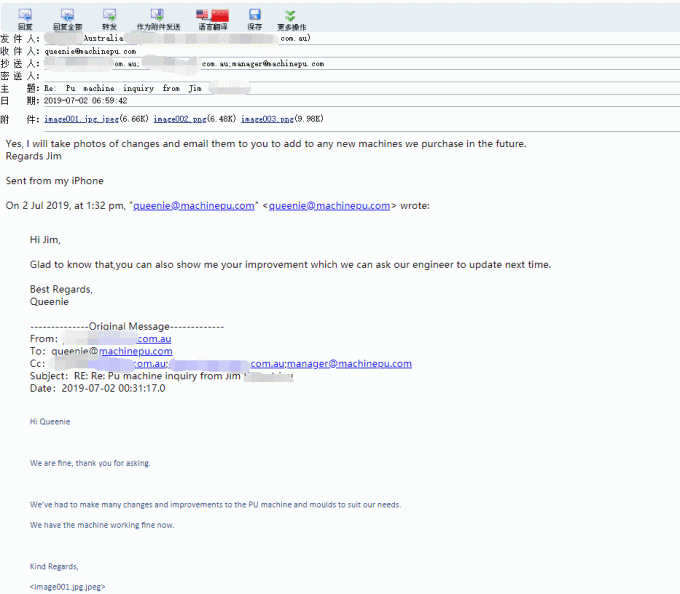 ---
Previous:
Cheap price Refrigerator Production Line Companies - PU Foam Shoe Sole Pouring Machine Safety Shoe Making Equipment Machinery – Polyurethane
---