Polyurethane Coldroom Panel Production Line Sandwich Panel Production Line
Product Detail
Product Tags
Feature
The polyurethane cold storage board production line can meet the various production needs of customers. The modular design concept of the whole line makes all our components compatible with the whole line and can be combined at will. The cold storage insulation board production line has high adaptability, and can be designed with various configurations according to customer needs, quickly meet customer needs, and the price system is flexible. The modular design of the main engine makes the production line run well, the quality is stable and reliable, the loss of parts is small, and the maintenance and maintenance loss is small.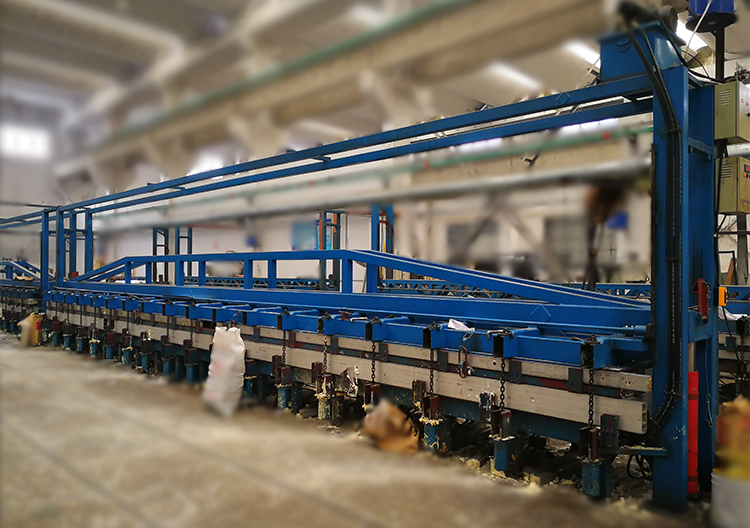 Working Principle
The polyurethane foam raw material is sent to the mixing head by the metering pump of the pouring machine in a certain proportion and mixed, and then evenly poured on the bottom surface material of the sandwich panel, and sent to the lamination conveyor together with the upper surface material, and the upper and lower panels are pinned on the lamination conveyor. Foaming and solidifying and forming; the solidified sandwich panel is trimmed on both sides on the production line, and the middle is cut to a certain length by an automatic cutting machine as required.
Coldroom  Specification
Temperature 

R

ange
-60°C to +20°C (-60°F to +68°F) are all available
Size
customize
Functions
fresh-keeping, freezing, quick-freezing, fire-proof, explosion-proof, air-conditioning are all available
Control 

B

ox
Digital indicator
Insulation 

M

aterial
Polyurethane (PU)
Type 

O

f 

D

oor
Sliding door/Swing door
Size 

O

f 

D

oor
as your demand
Cooling 

W

ay
air cooling, water cooling
Refrigeration 

U

nit
Copeland, Bitzer, Hitachi, and others
Auxiliary 

M

aterial
Domestic and import
Local 

P

ower 

S

upply
380V or 220V, Single phase or triphase, 50Hz or 60Hz
Application
The core material of  PU coldroom panel is a product of polyisocyanate and polyether type or polyester type polyol in a certain proportion of the reaction. The features of PU insulation board: good heat conductivity, great water absorption, good in temperature preservation performance, excellent compressive strength and tensile strength, not easy to deformation, it is widely used in maintaining the combination of cold storage structure.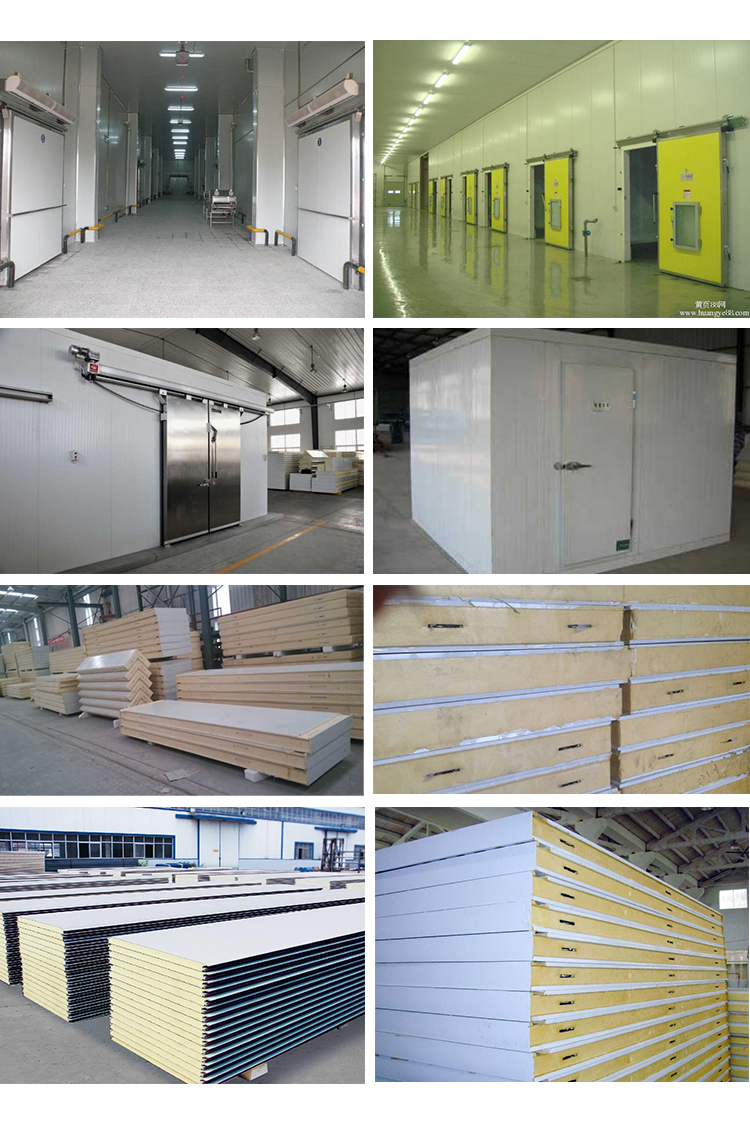 ---
---