Polyurethane Foam Injection PU Shoe Sole Mould Making
Product Detail
Product Tags
Polyurethane Foam Injection PU Shoe Sole Mould Making
Over the years, the footwear industry has experimented with various materials to quest for the best sole material for shoes, sneakers and sandals. While a lot of these materials exhibited exceptional results in specific criteria, there was one material that stood out of the crowd when it comes to holistic performance – Polyurethane (PU).
Ever since its advent, the polyurethane has been gaining popularity amidst the footwear industry and has embarked upon a journey to become the best sole material in history. What has made polyurethane so famous is its extensive set of qualities that have allowed the PU sole suppliers to offer it as a suitable and trendiness sole material for various types of footwear.
Mold Type
Plastic injection mold, overmolding, Interchangeable Mold, insert molding, compression mold, stamping, die casting mold, etc
Main services
Prototypes, Mold design, Mold making, Mold tesing,
low volume/high volume plastic production
Steel material
718H,P20,NAK80,S316H,SKD61, etc.
Plastic production Raw material
PP,PU,Pa6,PLA,AS,ABS,PE,PC,POM,PVC, PET,PS,TPE/TPR etc
Mold base
HASCO , DME , LKM , JLS standard
Mold runner
Cold runner, hot runner
Mold hot runner
DME, HASCO, YUDO,etc
Mold cold runner
point way, side way, follow way, direct gate way,etc.
Mold strandard parts
DME, HASCO, etc.
Mold life
>300,000 shots
Mold hot treatment
quencher, nitridation, tempering,etc.
Mold cooling system
water cooling or Beryllium bronze cooling, etc.
Mold surface
EDM, texture, high gloss polishing
Hardness of the steel
20~60 HRC
Equipments
High speed CNC, standard CNC, EDM, Wire cutting, Grinder,Lathe, Milling machine, plastic injection machine
Month Production
100 sets/month
Mold Packing
standard exporting Wooden case
Design software
UG, ProE, Auto CAD, Solidworks, etc.
Certificate
ISO 9001:2008
Lead time
25~30 days
We offer limitless options: static dissipating and anti-slip, color options, and more.We will manufacture an outsole, insole, midsole or custom footwear component specifically for your application. We will then formulate materials and polyurethane molds depending upon your desired mechanical properties (i.e. resistance, weight and durability). Contact us today to discuss your shoe-making and shoe-crafting needs.
Our professional one-stop plastic mould custom service:
1) Mould design service and Image design special for our customer
2) Plastic injection mold making,two shot injection mold,gas assisted mold
3) Precision plastic molding:two shot molding,precision plastic molding and gas assisted molding
4) Plastic Secondary operation,like Silk-screeking,UV,PU painting,Hot stamping,Laser engraving,Ultrasonic welding,Plating etc.
Application: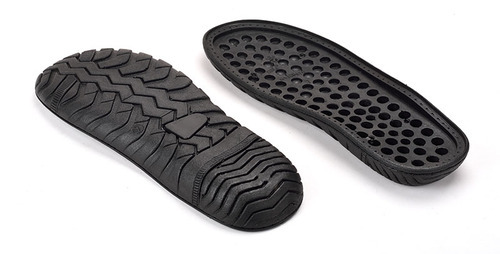 ---
---