Footwear Shoe Sole Making Machine Auto Rubber PU Sole Foam Molding Machine
Product Detail
Product Tags
Footwear Shoe Sole Making Machine Auto Rubber PU Sole Foam Molding Machine
PART ONE: Disc Production Line
The disc line is used for foaming production of polyurethane shoe insole products. The equipment runs at constant speed, and the running speed and production rhythm can be adjusted. The disk is equipped with a power supply and gas source conveying system. It forms a complete foaming production line with mould temperature  machine.
The equipment is composed of rotary platform, gas and electricity rotation device, pipeline device, transmission device, mold frame installation floor and electrical part, etc.
The main driving motor is controlled by variable frequency speed control, and there are many protective measures.
PART TWO:Two component shoe insole low pressure foaming machine
1. Metering:
High precision JR series gear metering pump (pressure-tolerant 4MPa、speed 26~130r.p.m ), make sure the metering and ration accurate and stable.
2. Electrical control system
Composed of Power switch, air switch,A.C. Contactor and whole machine engine power, heat lamp control element line,digital display temperature controller, digital display manometer, digital display tachometer, PC programmable controller(pouring time and automatic cleaning) to keep machine in good condition.manometer equipped with over pressure alarm to keep metering pump and material pipe from damage due to over pressure.
No.

Item

Technical Parameter

1

Foam application

Flexible foam

2

raw material viscosity(22℃)

POL ~3000CPS

 ISO  ~1000MPas

3

Injection Output

10-45g/s

4

Mixing ratio range

100:30~70

5

Mixing head

2800-5000rpm, forced dynamic mixing

6

Tank Volume

250L

7

Metering pump

A pump: JR-12 Type  B Pump: JR-6 Type

8

Compressed air requirement

dry, oil free  P

:

0.6-0.8MPa

Q:600NL/min(Customer-owned)

9

Temperature control system

heat:2×3 KW

10

Input power

three-phrase five-wire,380V 50HZ

11

Rated power

about  11KW
Application:
There're several reasons why PU is used in footwear and some amongst them are: waterproof, lightweight, wear resistant, flexible, durable, comfortable and…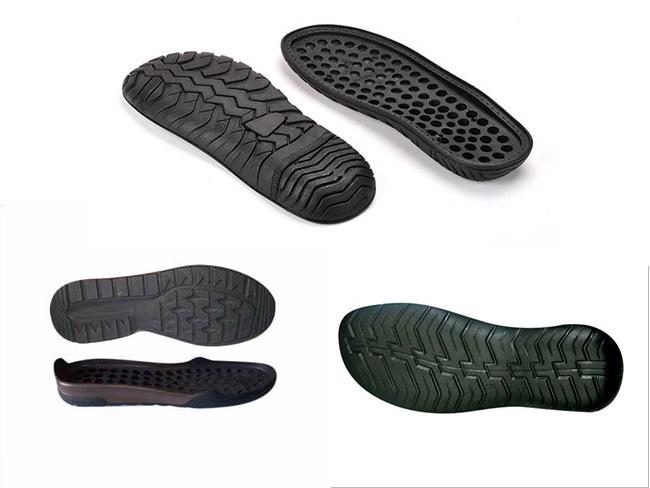 ---
---