Protecting Roof Wall Surfaces Polyurea Coatings Machine Polyurethane Spray Foam Machine
Product Detail
Product Tags
Name:
Polyurethane Foam Spray Equipment
Maximum Output:
2.8kg/min
Power:
7.6kw
Drive Way:
Pneumatic
Working Pressure:
20 Mpa
Equipped Pipe Length:
15meters Heating Pipe
Ratio Between A And B:
1:1
Raw Material:
Polyurea
High Light:

Wall Surfaces Polyurea Coatings Machine

,


Wall Surfaces Polyurethane Spray Foam Machine

,


2.8kg/min Polyurea Coatings Machine
Polyurea Coatings Machine for Protecting Roof Wall Surfaces Polyurethane Spray Foam Machine Product Description of polyurea foam machine: The JYYJ-MQN20 polyurea coating machine is designed for small places, especially for testing. An entry-level system for pure and hybrid polyurea coatings, smaller polyurethane foam or polyurea touch-up projects that applies up to 6.17 lb (2.8 kg) per minute.

SPECIFICATIONS FOR JYYJ-MQN30 PU Spray Machine
Parameter
Power source
1- phase 220V 35A
Heating power
7.6KW
Driven mode
pneumatic
Air source
0.5-0.8 MPa ≥0.9m³/min
Raw output
2.8 kg/min
Maximum output pressure
20MPA
Poly and ISO material output ratio
1:1
Spare parts
Spray gun
1 Set
Heating hose
15 meters
Spray gun connector
2 m
Accessories box
1
Instruction book
1
Main Features of polyurethane foam sprayer: 1. The bidirectional working air motor adopts a new type of pneumatic reversing method, which is more stable, durable and low failure rate than electric reversing, and is more suitable for complex on-site spraying construction2. The proportional pump is made of stainless steel, which effectively reduces the wear of the seals and prolongs the service life. The A and B proportional pumps are equipped with oil cups, which can effectively prevent the crystallization of raw materials from damaging the seal.3. The heating system of the host adopts an independent all-aluminum heater, equipped with a high-power heating rod, which has a stronger heating capacity and is suitable for low-temperature operations in winter. It adopts an independent digital display touch-type temperature controller with perfect temperature measurement and over-temperature protection. System to ensure accurate material temperature control4. The dual-channel independent heating pipeline adopts wrapped internal heating. This technology is an innovation in the industry. It is combined with a complete temperature measurement and over-temperature protection system to ensure that the material maintains the appropriate temperature and viscosity before the gun tip is mixed, so that the mixing is complete5. The scope of application of the equipment includes polyurethane exterior walls, roofs, cold storage, tanks, pipe insulation spray casting, automobile sound insulation and noise reduction, hull composites, etc. Other Types of PU Foam Spray Machines:

1. with metering control


2. Feed amount adjusted

,

time-set & quantity-set




3. can be used both for spraying




and casting, with higher production efficiency

1. Digital counting system

(

display the consumption of raw materials in real time

)




2.More light and easy to carry




3.Using 160 cylinder




4. both polyurethane and polyurea can be used

1.can be used both for spraying
and casting

with higher production efficiency

2.Hydraulic driven is more stable




3. both polyurethane and polyurea can be used

7.5
18
22
11
22
24
1
1
1
2
2
2
2
2
2
1
1
1
1
1
1
Applications of polyurea waterproofing material coating machine: ArmorThane has a number of pure and hybrid Polyurea and Polyurethane products for spraying secondary containment pits, containment booms or building containment berms. These products dry to form a leak-proof membrane that holds any type of liquid spills. It has the flexibility to prevent cracking with weather and ground shift. Because commercial and industrial floors take more abuse than residential surfaces, ArmorThane Polyurea and Polyurethane sprayed-on and roll-on coatings make more sense than carpet, tile, vinyl, rubber or other coatings. New or repaired surfaces are protected long term, even against corrosive chemicals and cracking or warping. Coatings are applied both inside and outdoors. Costly construction and industrial equipment is used in the most high-wear surroundings. ArmorThane offers coating solutions to protect and revitalize equipment at a fraction of the cost to replace. With ArmorThane, operators can help protect their people, products, and vehicle investment from expensive exterior damage as well as manpower downtime. Because it's exceptionally favorable in wet conditions, ArmorThane helps to keep cargo and supplies from sliding around in the back of fleet and utility trucks, creating a more stable handling situation for operators.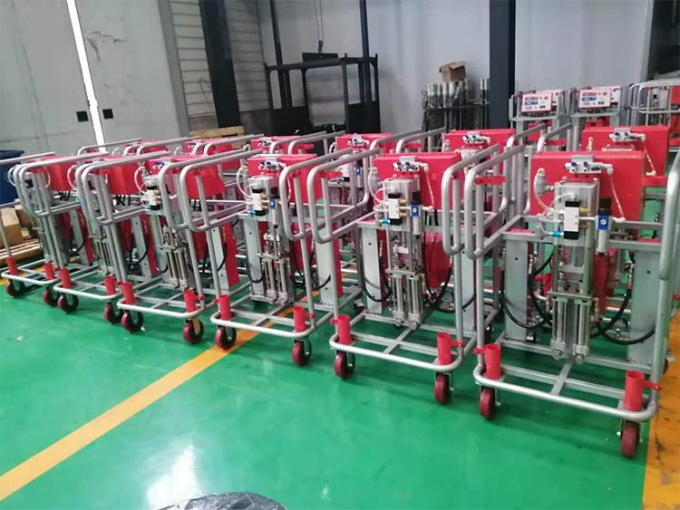 ---
---