PU Stress Smile Ball LKM Polyurethane Foam Molds
Product Detail
Product Tags
Shaping Mode:
Plastic Injection Mould, Blowing Mould
Product Material:
Aluminium
Product:
Vehicle Mould, Household Appliance
Product Name:
Injection Mold
Mould Material:
Aluminium Or Steel
Plastic Material:
PP, PC, PS, PE, PU, PVC, ABS
Packaging Details:
Plywood Cases With Galvanized Steel Strip
Open Methods:
Manually,semi-automatic Or Full-automatic
Mould Life:
300,000-3,000,000 Shots
Port:
Shanghai For Baseball Mold
High Light:

LKM PU foam mold

,


yongjia Polyurethane Foam Molds

,


LKM Polyurethane Foam Molds
Polyurethane Foam Machine To Make PU Stress Smile BallIntroduction of PU Stress Ball:PU Polyurethane Ball Machine specializes in the production of various types of polyurethane stress balls, such as PU golf, basketball, football, baseball, tennis and children's hollow plastic bowling. This PU ball is vivid in color, cute in shape, smooth in surface, good in rebound, long in service life, suitable for people of all ages, and can also customize LOGO, style color size. PU balls are popular with the public and are now very popular.

Mold Type
Plastic injection mold, overmolding, Interchangeable Mold, insert molding, compression mold, stamping, die casting mold, etc
Design software
UG, ProE, Auto CAD, Solidworks, etc.
Main services
Prototypes, Mold design, Mold making, Mold tesing,
low volume/high volume plastic production
Certificate
ISO 9001:2008
Steel material
718H,P20,NAK80,S316H,SKD61, etc.
Production Raw material
PP,PU,ABS,PE,PC,POM,PVC etc
Mold base
HASCO ,DME ,LKM,JLS standard
Mold runner
Cold runner, hot runner
Mold hot runner
DME, HASCO, YUDO,etc
Mold cold runner
point way, side way, follow way, direct gate way,etc.
Mold strandard parts
DME, HASCO, etc.
mold life
>300,000 shots
Mold hot treatment
quencher, nitridation, tempering,etc.
Mold cooling system
water cooling or Beryllium bronze cooling, etc.
Mold surface
EDM, texture, high gloss polishing
Hardness of the steel
20~60 HRC
Equipments
High speed CNC, standard CNC, EDM, Wire cutting, Grinder, Lathe, Milling machine, plastic injection machine
Lead time
25~30 days
Month Production
50 sets/month
Mold Packing
standard exporting Wooden case

Our Factory: Yongjia Polyurethane Co., Ltd. is a professional machinery manufacturer in PU industry combined with design, development, production. Founded in 2013, the construction area of over 10,000 square meters, is the China forefront polyurethane technology company. At present our company's products range covers:high pressure pouring machine, low pressure foaming machine, PU spraying foam machine, PU elastomer casting machine, also we customize to make production line according to clients requirement,like in flexible foam system we make the lines: PU shoe /sole/insole production line(Egypt),anti-fatigue mat production line(India),memory pillow production line(Iran),Albania,elastic ball production line(Mexico),car seat and cushion production line(Morocco),PU slow rebound ear plugs line(India);rigid foam system we make the line:PU decorative molding crown cornice line(Saudi Arab), float trowel making line(Saudi Arab, Pakistan), cold storage panel production line(Uzbekistan),sandwich panel production line(Iraq).Elastomer line:forklift wheel casting line(lran);coal sieve screen select line(Russia).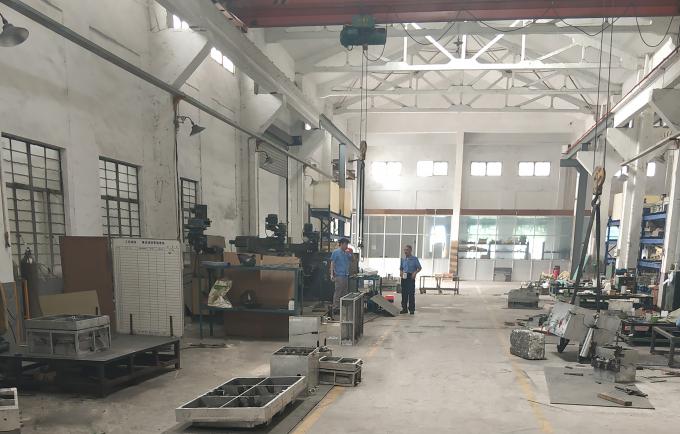 FAQ: 1. Are you factory or trading company?
We are professional factory in PU industry with more than 10 years experience, covering high pressure pouring machine,low pressure foaming machine, pu spraying foam machine,pu elastomer casting machine and production line.
2. Where is your factory ?
Our Factory is located in Wuxi city, Jiangsu Province.
3. How can I get your factory?
By air: You can take a plan to WUXI airport from China, if you fly from Korea ,Japan, USA, Singapore, Taiwan, Thailand you will can directly fly to us.
By Train: You can stop at WUXI station, Not WUXI EAST station.
4. Do you provide pick-up service?
Yes, of course. If you are in Wuxi airport or station, we can arrange a special car to pick you up directly to our factory.
5. If I need to develop a special PU raw material formula solution based on my product, can you provide it?
Yes, we can. We have technical team of chemical engineers and process engineers, all of whom have more than 20 years of experience in PU industry. We can independently develop raw material soluation like polyurethane rigid foam, polyurethane flexible foam, polyurethane integral skin foam and polyurea to meet customer' s requirements.
---
---