Polyurethane Elastomer TDI System Casting Machine For CPU Scrapers Polyurethane Casting Machine
Product Detail
Product Tags
Key Words:
Resin Casting Machine
Injection Pressure:
0.01-0.1Mpa
Injection Time:
0.5~99.99S (correct To 0.01S)
Temperature Control:
±2℃
Repeated Injection Accuracy:
±1%
Ratio Between A And B:
1 : 1
Raw Material:
Polyol And Isocyanate
High Light:

TDI System pu casting machine

,

Elastomer pu casting machine

,

Elastomer resin casting machine
Polyurethane Elastomer TDI System Casting Machine for CPU Scrapers Polyurethane Casting Machine
PU Elastomer Casting Machine Introduction:
The polyurethane elastomer casting machine can be used for the production of CPU products such as TDI, MDI and other prepolymer amine cross-linking or alcohol cross-linking systems. Compared with traditional manual casting, the polyurethane elastomer casting machine has the following advantages: 1. The ratio is accurate and the measurement is stable. The high-precision temperature and pressure-resistant metering pump and precision transmission are used to adjust and display the device. The measurement accuracy is within 1%. 2. Mix evenly without bubbles. A special structure of high-speed mixing head is used. When the viscosity and ratio of the two components are greatly different, the mixing can be ensured evenly, so that the products produced are free of bubbles. 3. The temperature is stable, accurate and controllable.
| | | |
| --- | --- | --- |
| No | Item | Technical parameter |
| 1 | Foam application | Medium temperature elastomer |
| 2 | Raw material viscosity(22℃) | POLYOL~3000CPS ISO~1000MPas |
| 3 | Injection output | 3~8kg/s |
| 4 | Mixing ration range | 100:6-18 |
| 5 | Mixing head | 2800-5000rpm, forced dynamic mixing |
| 6 | Tank volume |                                     80L;250L |
| 7 | Metering pump | A pump:GAP-40 Type B pump:GAP-40 Type |
| 8 | Compressed air needed |                dry, oil free, P:0.6-0.8MPa Q:600NL/min(Customer-owned) |
| 9 | Temperature control system | heat:2×3.2Kw |
| 10 | Input power | three-phase five-wire 380V 50HZ |
| 11 | Rated power | About10KW |
Product Features of pressure casting machine: High temperature resistant low speed high precision metering pump,accurate measurement,random error within±0.5%. Material output adjusted by frequency converter with frequency conversion motor,high pressure and precision,simple and rapid rapid ratio control. High performance mixing device,adjustable pressure,accurate material output synchronization and even mix;New type mechanical seal structure avoids reflux problem. High-efficiency vacuum device with special mixing head ensures product no bubbles. Adopting electromagnetic heating method to heat transfer oil,efficient and energy saving;Multi-point temp.control system ensures stable temperature,random error<±2°C. Adopting PLC and touch screen man-machine interface to control pouring,automatic cleaning flush and air purge.stable
performance.high operability,which can automatically distinguish,diagnose and alarm abnormal situations as well as display abnormal factors. Application of elastomer casting machine: Because of its simple operation and excellent performance, polyurethane elastomer casting machine has been widely used in many fields of work manufacturing. So Elastomer casting machine is also used to produce polyurethane scraper.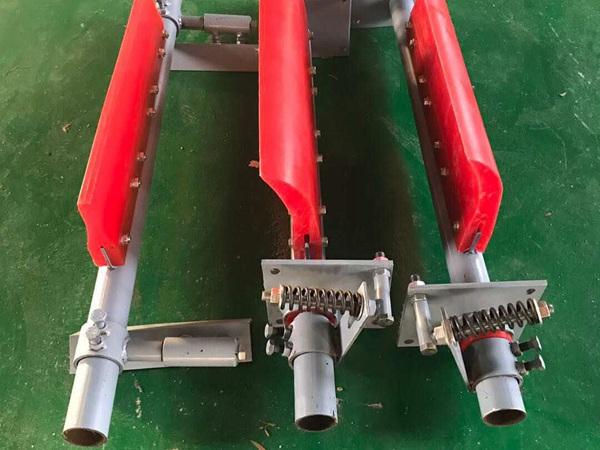 PU Scraper Advantages: Polyurethane scraper has high abrasion resistance, aging resistance, solvent resistance, and long service life. According to the different use environment, the hardness of the product is widely selected: ShoreA40-ShoreA95, choose different hardness and different materials for different working conditions. Polyurethane squeegee is also called PU squeegee. It is used on coal and chemical conveyor belts to remove adhered ash powder and powder materials, such as coal transportation, fertilizer transportation, and sand transportation.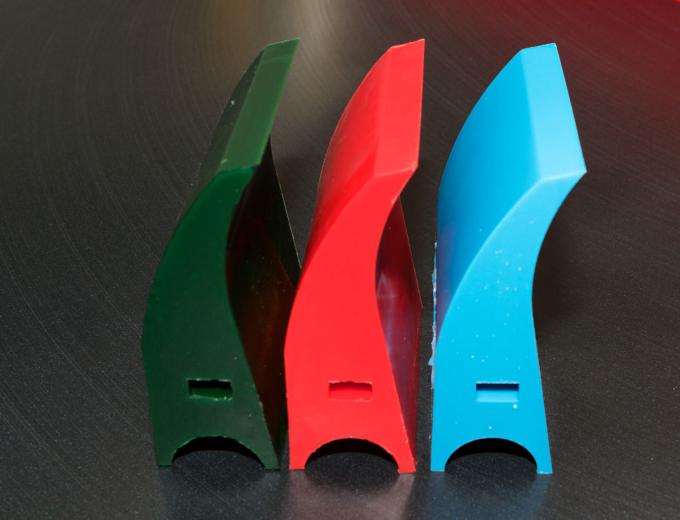 ---
---