2300*2000*2300mm 0.1Mpa Polyurethane Casting Equipment
Product Detail
Product Tags
Power (kW):
25~31kW
Condition:
New
Product Type:
Foam Net
Machine Type:
Foaming Machine
Voltage:
380V
Dimension(L*W*H):
2300*2000*2300 Mm
Weight (KG):
2000 KG
Warranty:
1YEAR
Key Selling Points:
Automation
After Warranty Service:
Video Technical Support, Online Support, Spare Parts, Field Maintenance And Repair Service
Local Service Location:
Turkey, Pakistan, India
Showroom Location:
Turkey, Pakistan, India
Applicable Industries:
Manufacturing Plant, Construction Works
Product Name:
Castable Polyurethane Elastomers
Mix Head:
Mix Evenly, No Bubble
Injection Pressure:
0.01-0.1Mpa
Injection Time:
0.5~99.99S (correct To 0.01S)
Temperature Control:
±2℃
Repeated Injection Accuracy:
±1%
Color:
Deep Blue/cream Color/red
Ratio Between A And B:
1 : 1
Raw Material:
Polyol And Isocyanate
Port:
Ningbo For Castable Polyurethane Elastomers
High Light:

380V PU casting machine

,

0.1Mpa Polyurethane Casting Equipment

,

0.01Mpa polyurethane casting equipment
Polyurethane Foam Elastomer Fill Tire Casting Skating Wheels Making Equipment MachineApplication: Suitable for PU wheel: Suitable for roller skates, vitality boards, breaststroke scooters, furniture casters, electric unicycle auxiliary wheels, swing bikes, etc.
PU Elastomer Casting Machine Introduction:
PU elastomer casting machine is used to produce castable polyurethane elastomers with MOCA or BDO as chain extenders. PU elastomer casting machine is suitable for manufacturing various kinds of CPUs such as seals, grinding wheels, rollers, screens, impellers, OA machines, wheel pulleys, buffers, etc. product.
| | | |
| --- | --- | --- |
| No. | Item | Technical Parameter |
| 1 | Injection Pressure | 0.01-0.1Mpa |
| 2 | Injection flow rate | 85-250g/s 5-15Kg/min |
| 3 | Mixing ratio range | 100:10~20(adjustable) |
| 4 | Injection time | 0.5~99.99S (correct to 0.01S) |
| 5 | Temperature control error | ±2℃ |
| 6 | Repeated injection precision | ±1% |
| 7 | Mixing head | Around 6000rpm, forced dynamic mixing |
| 8 | Tank volume | 250L /250L/35L |
| 9 | Metering pump | JR70/ JR70/JR9 |
| 10 | Compressed air requirement | Dry, oil free P:0.6-0.8MPa Q:600L/min(Customer-owned) |
| 11 | Vacuum requirement | P:6X10-2Pa Speed of exhaust:15L/S |
| 12 | Temperature control system | Heating: 31KW |
| 13 | Input power | Three-phrase five-wire,380V 50HZ |
| 14 | Rated power | 45KW |
| 15 | Swing arm | Fixed arm, 1 meter |
| 16 | Volume | About 2000*2400*2700mm |
| 17 | Color (selectable) | Deep blue |
| 18 | Weight | 2500Kg |
PU elastomer casting machine product features:
High temperature resistant low-speed high-precision metering pump, accurate metering, and the random error is within ± 0.5%. The material output is regulated by frequency converter and frequency conversion motor, with high precision pressure and simple and fast speed ratio control. High performance mixing device, adjustable pressure, synchronous and accurate material output and uniform mixing; New mechanical seal structure to avoid backflow problem. Special mixing head high-efficiency vacuum device to ensure that the product is free of bubbles. The heat transfer oil adopts electromagnetic heating mode, which is efficient and energy-saving; Multipoint temperature control system, stable temperature, random error < ± 2 ℃. It adopts PLC and touch screen man-machine interface to control pouring, automatic cleaning and flushing, air purification and stability
Performance. Strong operability, can automatically identify, diagnose, alarm abnormal conditions and display abnormal factors.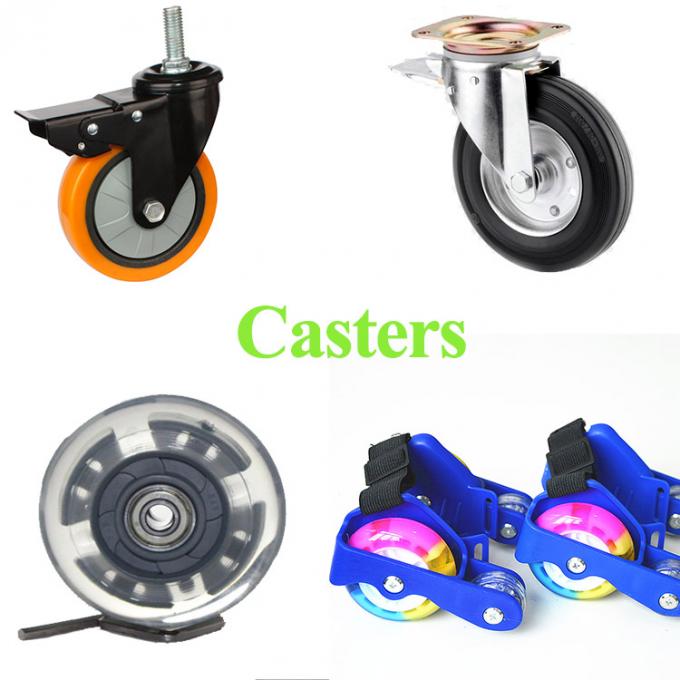 It is widely used in the production of cup PU elastomer products with MOCA or BDO as chain extender, such as CPU wheel, caster, roller, sieve plate, impeller, sealing ring, shock absorber, dumbbell, etc. Our factory: Yongjia Polyurethane Co., Ltd. is a professional machinery manufacturing enterprise in polyurethane industry integrating design, development and production. Founded in 2013, with a construction area of more than 10000 square meters, the company is the most cutting-edge polyurethane technology company in China. At present, the company's products include high-pressure pouring machine, low-pressure foaming machine, Pu spraying foaming machine and PU elastomer casting machine, and the production lines can be customized according to customer requirements. For example, in the flexible foaming system, our production lines include PU shoe / sole / midsole production line (Egypt), anti fatigue pad production line (India), memory pillow production line (Iran), Albania Elastic ball production line (Mexico), automobile cushion production line (Morocco), Pu slow rebound earplug production line (India); Hard foaming system our production lines: Pu decorative molding crown and eaves line (Saudi Arabia), floating shovel production line (Saudi Arabia, Pakistan), cold storage board production line (Uzbekistan) and sandwich board production line (Iraq). Elastomer production line: forklift wheel casting production line (lran); Pulverized coal screening production line (Russia).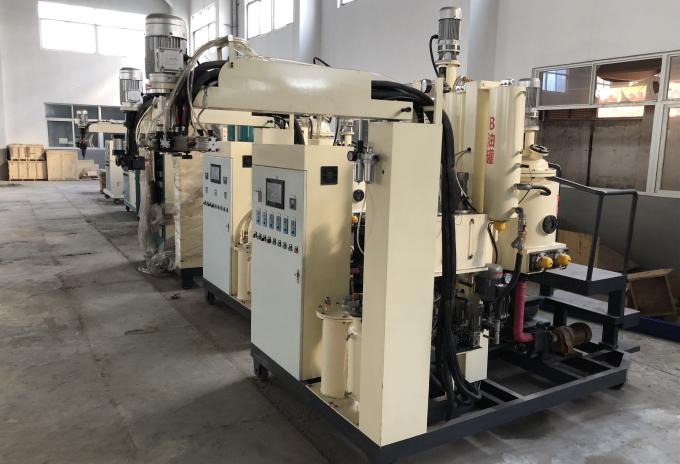 Our team:
We have professional teams of mechanical engineers, chemical engineers and process engineers, all of whom have more than 10 years of experience in the field of PU foaming. In addition, we have a special sales team. They are young but hard-working and experienced. We can meet any requirements for PU foaming products, Pu molds and PU foaming machines.
Our services:1. Professional and patient consulting services to help you find the right solution.
2. Further negotiate technical details, machine configuration, price basis, payment method and delivery date.
3. Have strong control over the production progress and quality of the machine, and inform you of the details in time.
4. Free training in our factory during machine inspection. Or photos and videos of the machine and packaging for your confirmation before shipment.
5. Fast and safe shipping according to your requirements, including space booking, container loading and shipping documents.
6. In terms of technical support, we can help you online through e-mail and telephone. If necessary, we can also send technicians to your site.
7. For spare parts, we will provide them free of charge within the one-year warranty period, and the spare parts will be supplied at the original price during the warranty period.
8. We give a free accessory box.
9. We provide development solutions for raw material formulation
10.If you need to visit the factory, we will arrange for personnel to pick up the airport.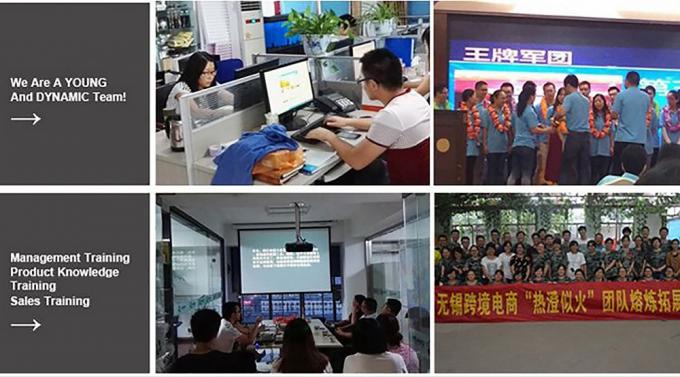 ---
---