Urethane Wire Guide Rollers Coating Machine Elastomer Polyurethane Casting Machine
Product Detail
Product Tags
Key Words:
Roller Coating Machine
Injection Pressure:
0.01-0.1Mpa
Injection Time:
0.5~99.99S (correct To 0.01S)
Temperature Control:
±2℃
Repeated Injection Accuracy:
±1%
Ratio Between A And B:
1 : 1
Raw Material:
MDI&TDI
High Light:

Elastomer Polyurethane Casting Machine

,


0.1Mpa Polyurethane Casting Machine

,


Urethane Rollers Coating Machine
Efficient Urethane Wire Guide Rollers Coating Machine Elastomer Polyurethane Casting Machine​

PU Elastomer Coating Machine Introduction:
SCPU-204 type high temperature elastomer casting machine is newly developed by our company based on learning and absorbing advanced techniques abroad, which is widely employed in the production of wheel, rubber covered roller, sieve, impeller, OA machine, skating wheel, buffer,etc. This machine has high repeat injection precision, even mixing, stable performance, easy operation, and high production efficiency, etc.

| | | |
| --- | --- | --- |
| No. | Item | Technical Parameter |
| 1 | Injection Pressure | 0.1-0.6Mpa |
| 2 | Injection flow rate | 50-130g/s 3-8Kg/min |
| 3 | Mixing ratio range | 100:6-18(adjustable) |
| 4 | Injection time | 0.5~99.99S (correct to 0.01S) |
| 5 | Temperature control error | ±2℃ |
| 6 | Repeated injection precision | ±1% |
| 7 | Mixing head | Around 5000rpm (4600~6200rpm,adjustable), forced dynamic mixing |
| 8 | Tank volume | 220L/30L |
| | A maximum working temperature | 70~110℃ |
| | B maximum working temperature | 110~130℃ |
| 9 | Cleaning tank | 20L 304# stainless steel |
| 10 | Metering pump | JR50/JR50/JR9 |
| | A1 A2 Metering pump displacement | 50CC/r |
| | B Metering pump displacement | 6CC/r |
| | A1-A2-B-C1-C2 PUMPS MAXIMUM SPEED | 150RPM |
| | A1 A2 agitator speed | 23RPM |
| 11 | Compressed air requirement | dry, oil free P:0.6-0.8MPa Q:600L/min(Customer-owned) |
| 12 | Vacuum requirement | P:6X10-2Pa(6 BAR) speed of exhaust:15L/S |
| 13 | Temperature control system | Heating: 18~24KW |
| 14 | Input power | three-phrase five-wire,380V 50HZ |
| 15 | Heating power | TANK A1/A2: 4.6KW TANK B: 7.2KW |
| 16 | Total power | 34KW |
Product Features of pressure casting machine: 1. The raw material tank adopts the heated air circulation of electric heating(patented technology), which makes heating faster, efficient, energy saving, safe and environmental.
2. High-temperature resistant low-speed high-precision metering pump; accurate matching, flexible adjustment, and measurement accuracy error: ≤±0.5%.
3. Independent PLC control system in the branch temperature controller of each group, with special electric heating system, oven, piping and values which can be adjusted separately; multi-point temperature control device is used to ensure that the raw material to maintain a constant temperature throughout the cycle process; temperature error: ≤2℃.
4. The mixing device is reasonably designed: the mixing head is light and durable, which ensures no visible bubbles in products.
5. Equipped with the color paste control system and the color paste directly goes into the mixing device; different colors can be switched at any time; the mixing is uniform and the metering is accurate.
6. Adopting PLC and touch screen man-machine interface to control casting, automatic cleaning flush and air purge, stable performance, high operability, which can automatically distinguish, diagnose and alarm abnormal situations as well as display abnormal factor.
7. Equipped with a vacuum degassing system, ensure the products have no bubble. Application of roller coating machine: Urethane is the preferred material for both long and short wire cutting rollers. Cast urethanes are tough, abrasion-resistant elastic materials that combine many of the performance advantages of high-tech plastics, metals and ceramics along with the resiliency and flexibility of rubber parts. Because urethane is an engineered material, many problems can be overcome by adjusting formulation to meet the specific requirements of an application, as well as rigorous testing and stringent quality control of individual parts. Because urethane's properties can be adjusted over wide ranges of hardness, resilience, spring rate and dynamic properties, its versatility offers custom solutions to difficult design challenges. polyurethane products are used in a wide variety of applications and industries. While a large part of our focus is on bulk material handling, concrete and agriculture, we can do so much more. Other industries that we have had success in are microelectronics and photovoltaic industries, where our wire-cutting rollers are used in the creation of silicon waters for processing silicon chips. Our rollers help guide diamond-coated wires to cut the silicon material.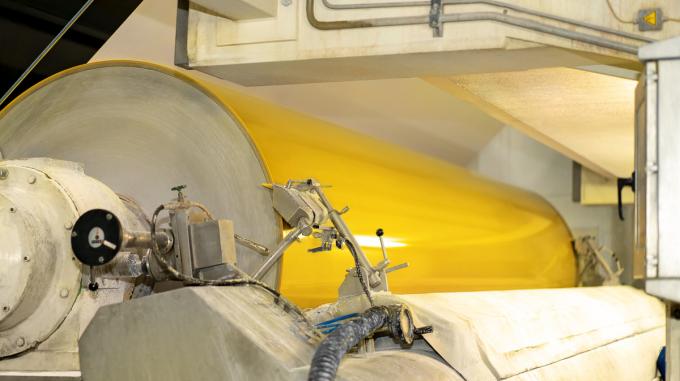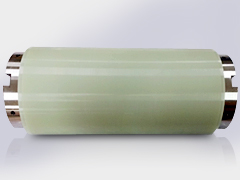 ---
---